Are you planning your next trip to Spain?
I've handpicked some of the best recommendations for everything from city breaks to nature experiences in Spain, covering everything from trends to places and experiences away from popular tourist areas.
This is your little travel book to Spain that you can also take on a sofa trip when you're not on the road.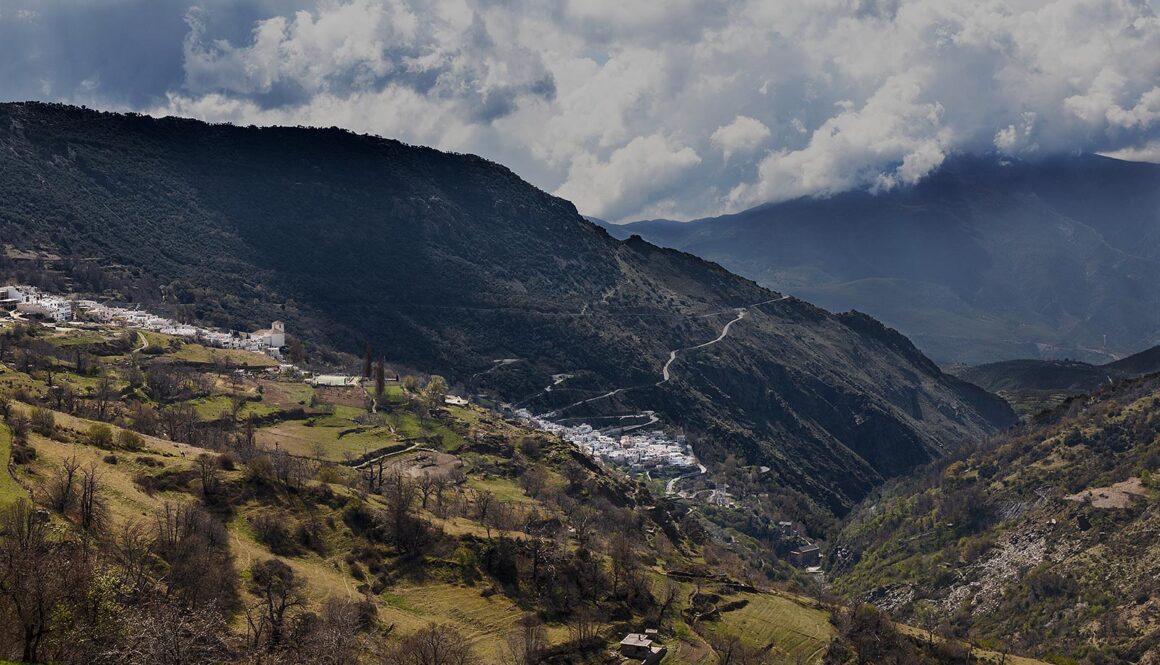 The Alpujarra region lies across Granada and Almería's hinterland, with small white mountain villages clinging to the southern slopes of the Sierra Nevada. Take a tour of three villages where time stands still and nature is a balm for the soul. Foto: Christian Grønne Her er magisk stille på toppen af den lille landsby Capileira, […]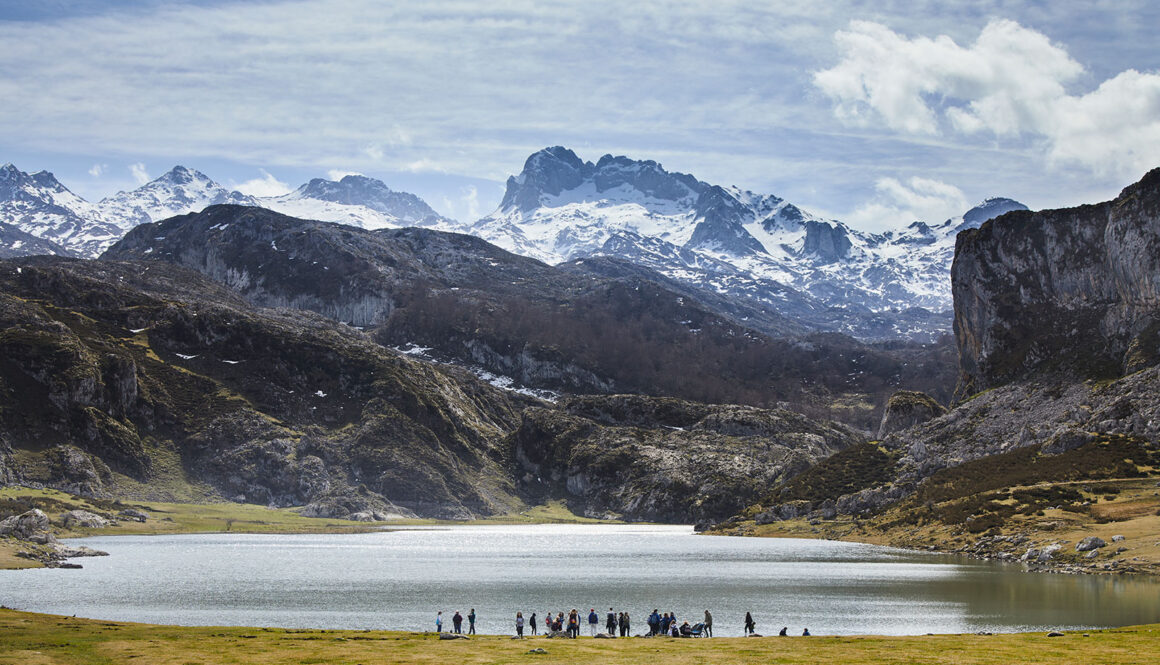 Located in northern Spain between the regions of Cantabria, Asturias and Castilla y León, the Picos de Europa National Park is an underrated area. An important shrine, spectacular lakes, a historic village, award-winning cheese and a spectacular viewpoint are great reasons to visit Europe's peaks at least once.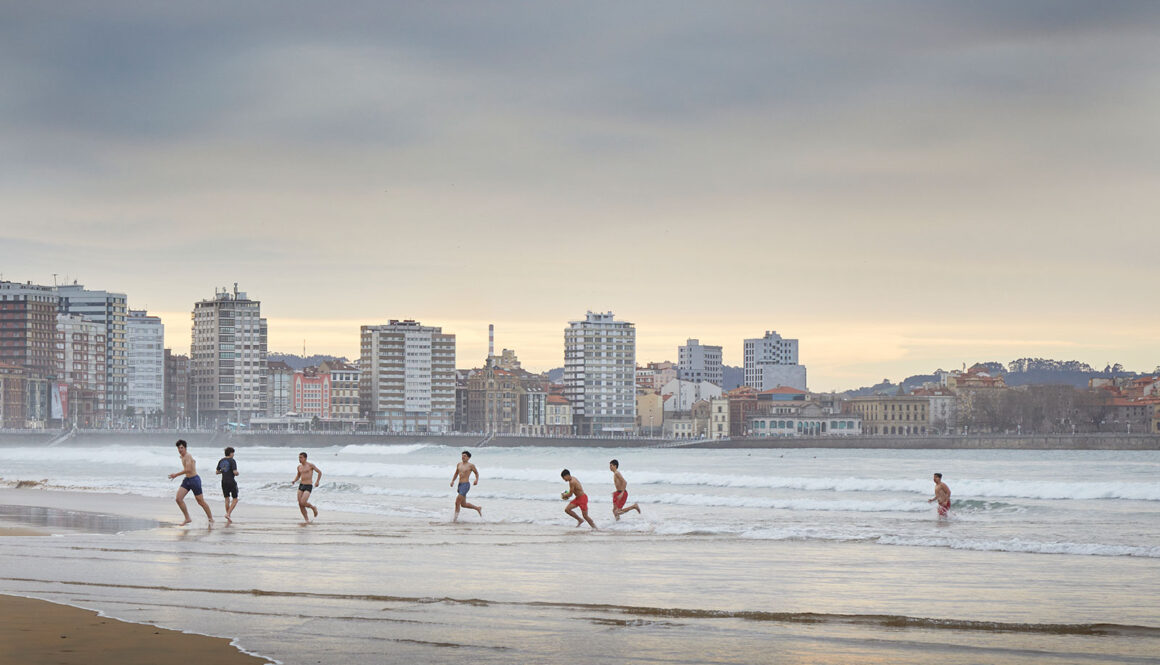 Spain's green coastline is dotted with picturesque towns and cities. Here you'll find miles of beautiful beaches, spectacular views, exciting cultural history and plenty of local life. Here are five must-visit cities in the overlooked region of Asturias.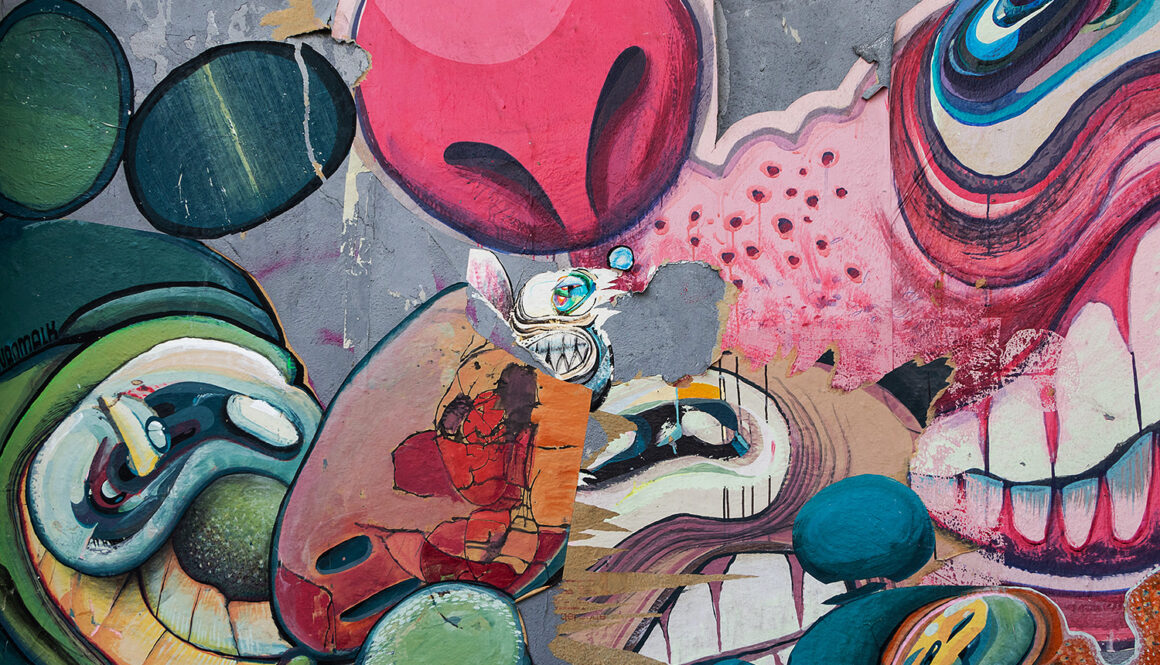 La Vieja is the oldest working-class district in Bilbao. In recent years, the district has been transformed into a cool and creative neighbourhood, filled with art, design and hip cafés and restaurants. Here you can breathe in a real Basque bohemian and hipster atmosphere in a creative environment with high ceilings. Overfor Bilbaos turistede gamle […]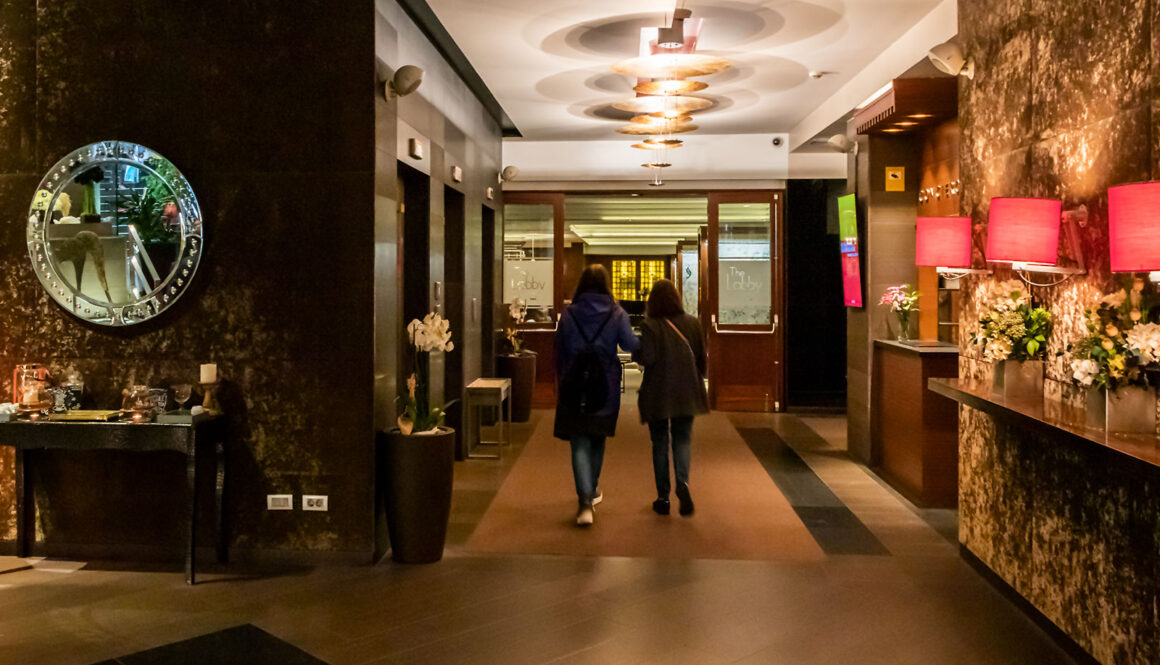 At the 4-star Ercilla Hotel, you can enjoy luxurious accommodation in the centre of Bilbao. And you get the best view in town from the rooftop terrace.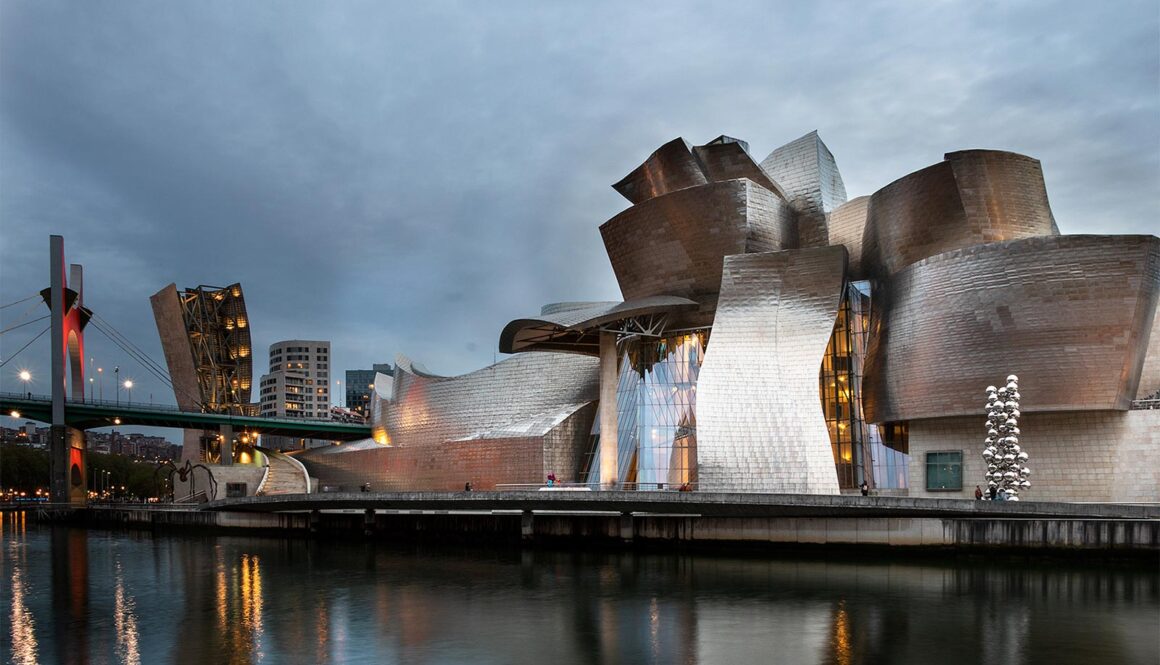 Guide to Bilbao. Here you get the best experiences.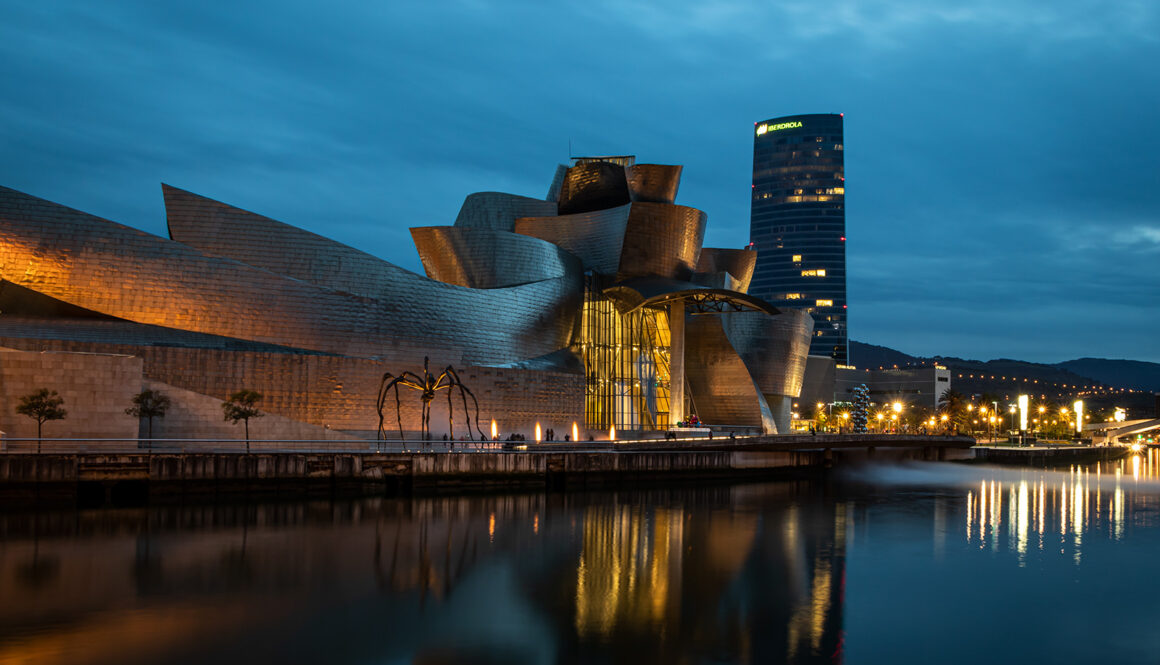 Bilbao's spectacular Guggenheim Museum has not only distinguished itself as one of Spain's greatest modern architectural gems. The museum attracts so many visitors that it has once again put Bilbao on the tourist map of the world. Updated January 2020 Heavy clouds had darkened Bilbao, and the city was one big puddle when I first […]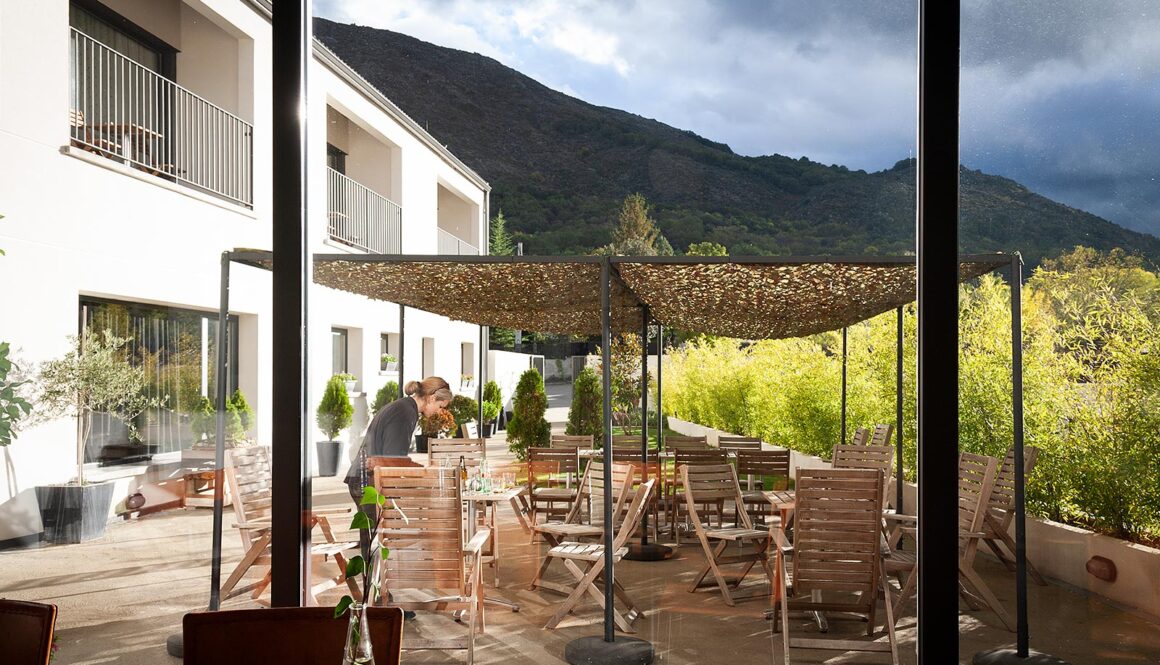 Just 100 km west of Madrid, El Hotelito is surrounded by unspoilt countryside and backed by the Gredos Mountains. The Danish/Spanish hotel is an oasis where you can recharge and experience unadulterated Spanish country style.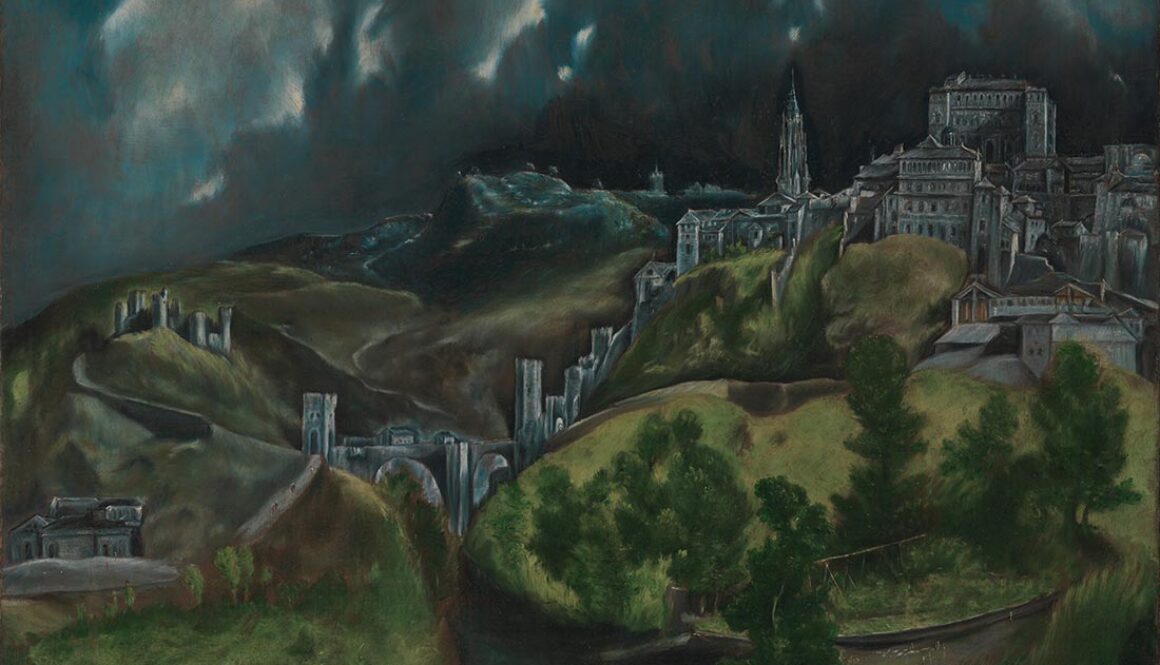 The painter El Greco lived in and made Toledo famous with his landscape paintings of the city. Walk in the artist's footsteps through Toledo and see some of his most famous works and the places that have had an impact on the artist. El Greco – born Domenikos Theotokopoulos (1541-1614) lived and worked in Toledo […]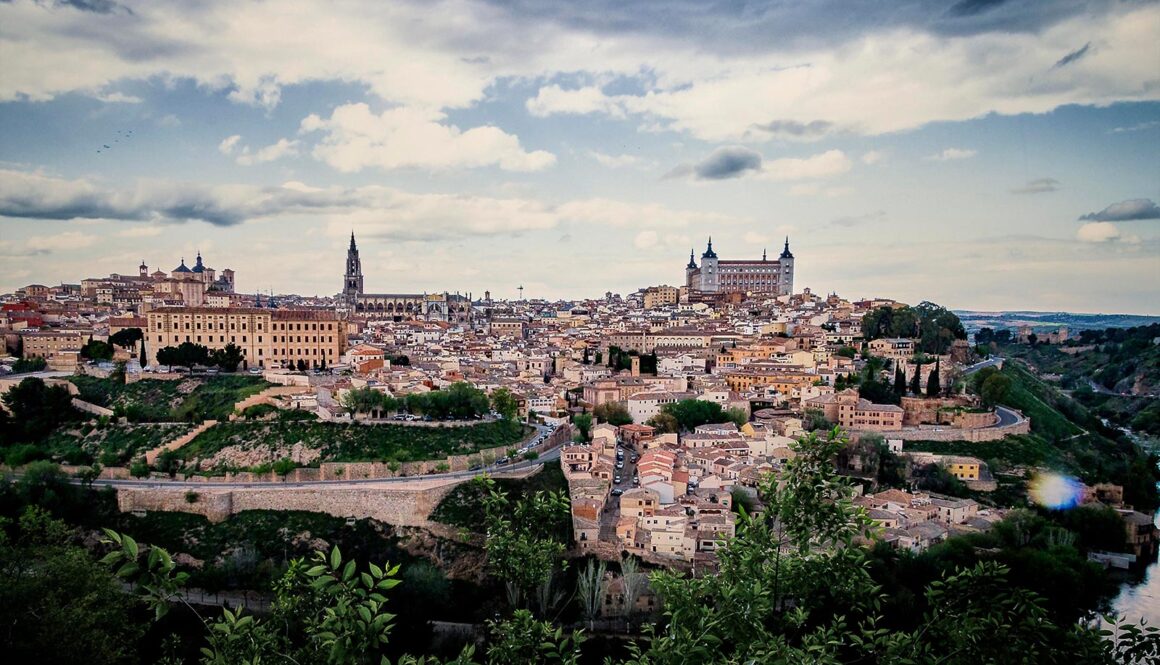 Beautifully set on a cliff top surrounded by the Tejo River, Toledo is known as the city of the three cultures and the home of the artist El Greco. In the old town, you can walk the streets that Christians, Muslims and Jews have shared for centuries, see historic architecture and, not least, El Greco's […]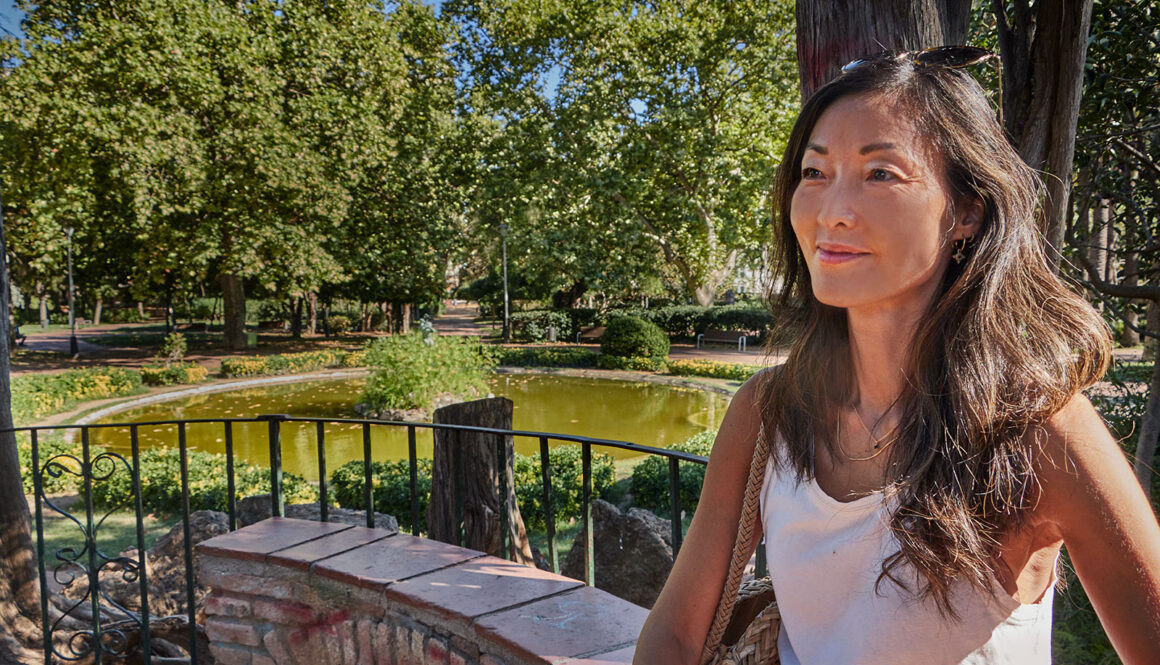 Danish designer Maja Asaa lives in Barcelona's Sarrià district. Here are some of her favourite spots in Barcelona's overlooked district.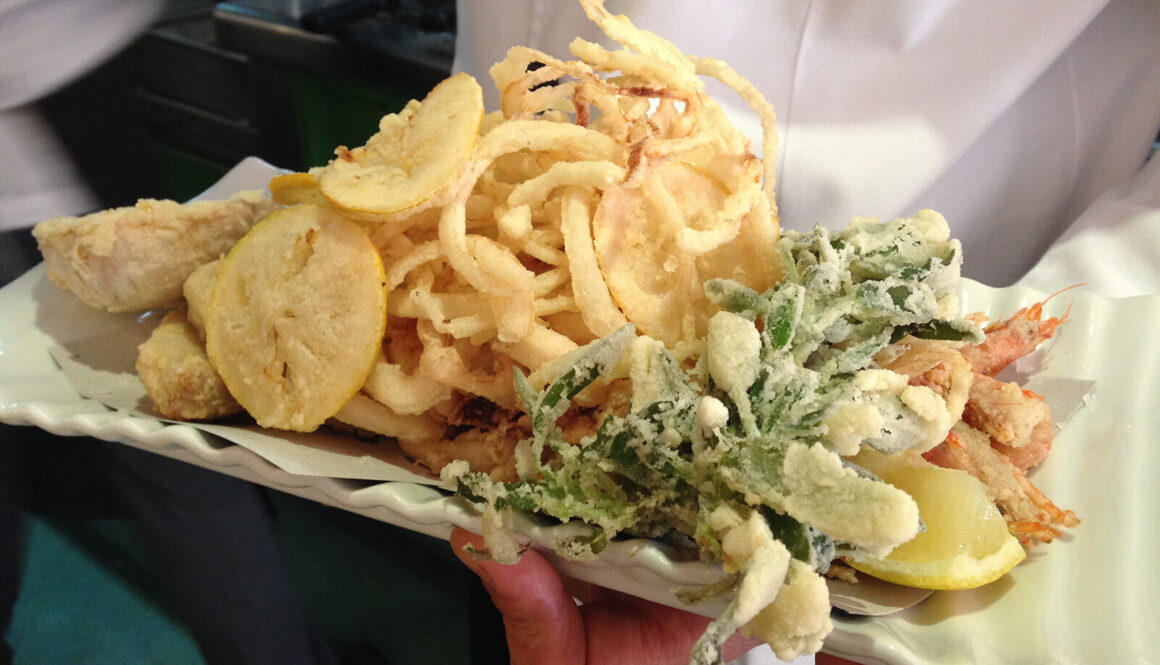 Where to eat tapas in Barcelona? The city has a huge selection of tapas bars with an equally varied selection, so it can be hard to choose. Here's a guide to some of the best tapas bars in Barcelona that are worth visiting more than once.
Barcelona's Hospital Sant Pau is not only one of the city's most beautiful examples of Catalan modernist architecture, it's also a story of a time when a hospital stay was very different for patients. Take a look inside the renovated hospital, now a museum.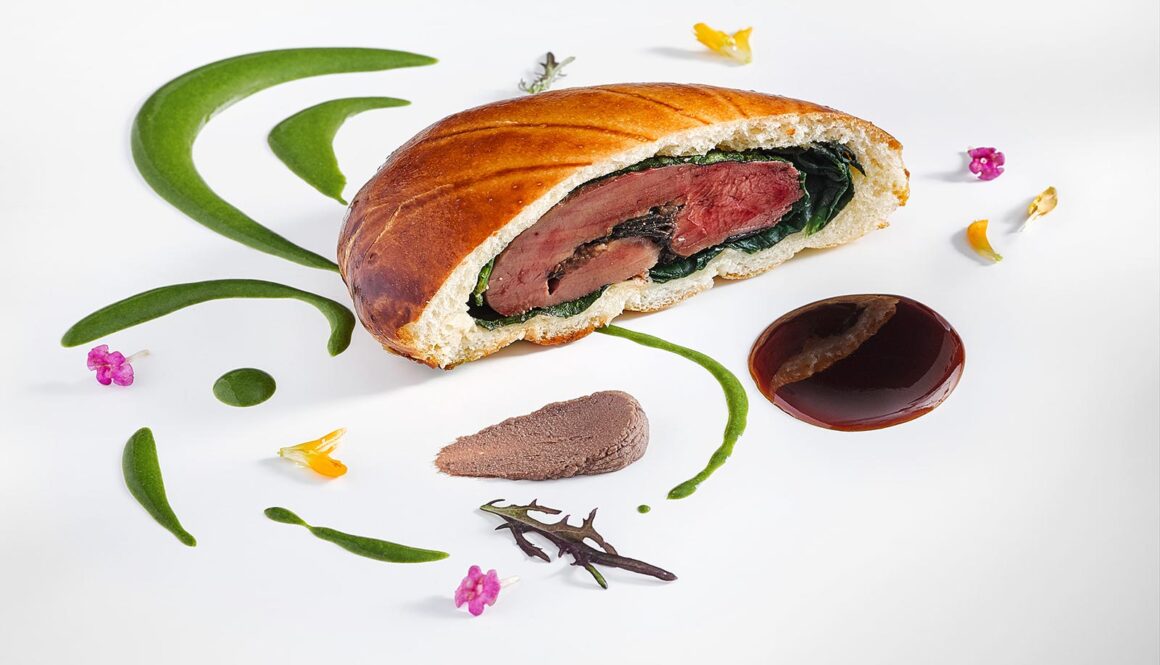 Girona is not only beautiful, you also eat well in the Catalan city. Girona has one of the country's best-known Michelin restaurants, but the city has several other great restaurants, breakfast and lunch cafés and places to indulge your sweet tooth. I've tried some of the best. El Cellar de Can Roca The three-star Michelin […]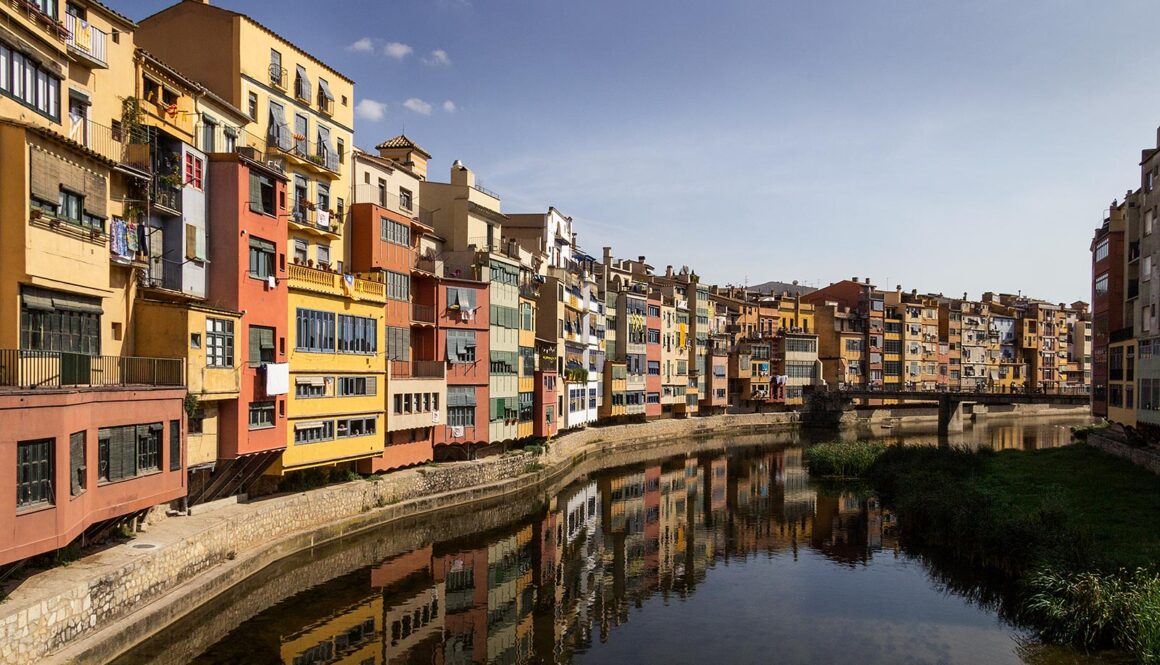 There are many good reasons to visit Barcelona's overlooked little sister Girona, which is elegant, stylish and colourful. Girona's cinematic charm, architecture and art combine with a rich cultural history and forward-thinking modernity. Der er stemningsfuldt som på et postkort langs floden Onyar, der løber gennem Girona, hvor farverige bygninger sig i vandet, og byens […]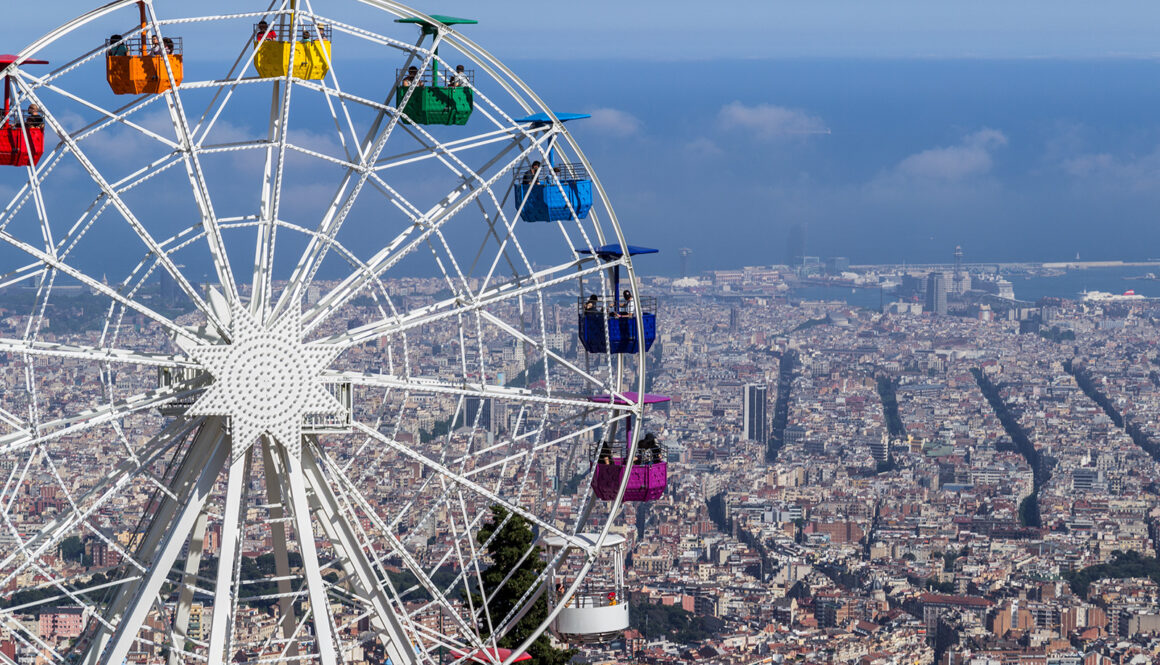 If you're looking for something other than the traditional sights of Barcelona, there are plenty of secret spots in the side streets. Amazing views, a prison, an owl, street food, wonderful markets and unconventional street art are just a few of Barcelona's many hidden and different experiences.
Gin is hip in Barcelona and everywhere in the city Gin and Tonic is served in buckets. You can even make your own gin at a workshop in Barcelona. I tried the gin workshop which, despite its popularity in the city, is still one of Barcelona's secret experiences. In Barcelona, every self-respecting bar has a […]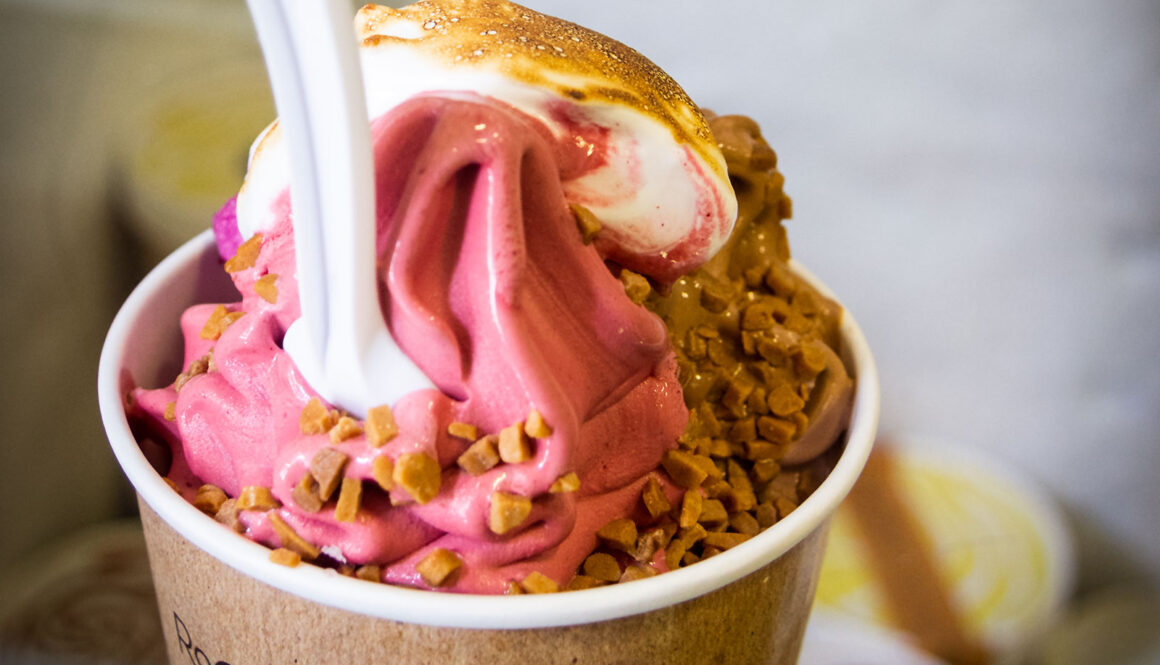 Skal din is i vaffel, bæger eller retroglas? Og skal den være gourmet, klassisk eller økologisk? Her får du en guide til de bedste is i Barcelona. "I scream, you scream, we all scream for Ice Cream". The line from Jim Jarmush's cult film Down by Low is tailor-made for Barcelona on a hot summer's […]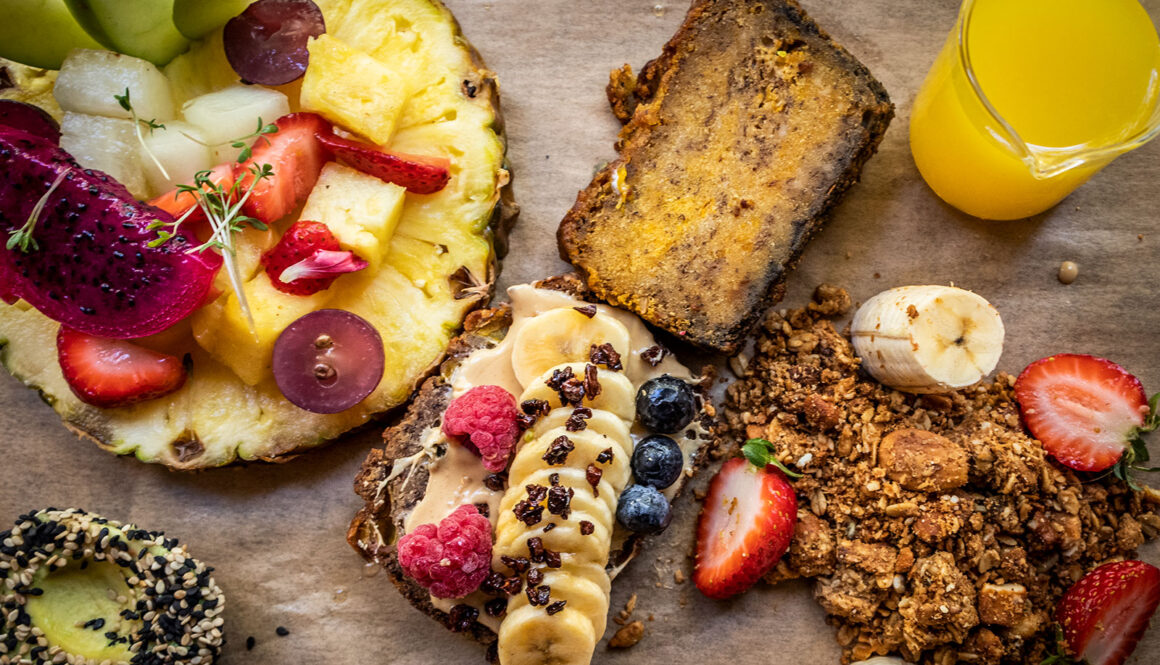 Brunch is trendy in Barcelona, and the city's brunch spots serve it in a multitude of variations. Menus range from sweet, protein-rich and organic to Instagram-worthy, flexitarian and vegetarian brunches in Barcelona. Spaniards have been much later to embrace the brunch concept than Danes. Many also still prefer to skip breakfast lightly. Instead, they eat […]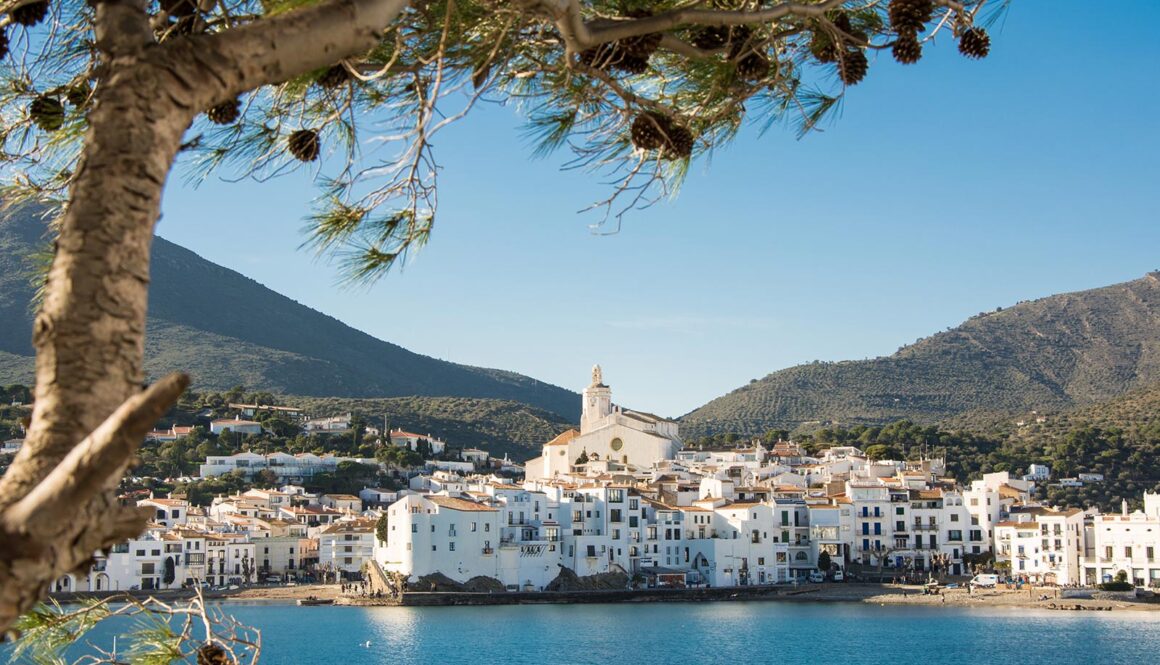 On the Costa Brava, you're close to water, nature and culture. Combine a beach holiday with excursions to Costa Brava's culturally rich towns and cities with exciting history, art and local life. ANNONCE FRA NOVASOL Costa Brava ligger på Spaniens nordøstlige kyst, i provinsen Girona, midtvejs mellem Pyrenæerne og Middelhavet. Området er en skøn blanding […]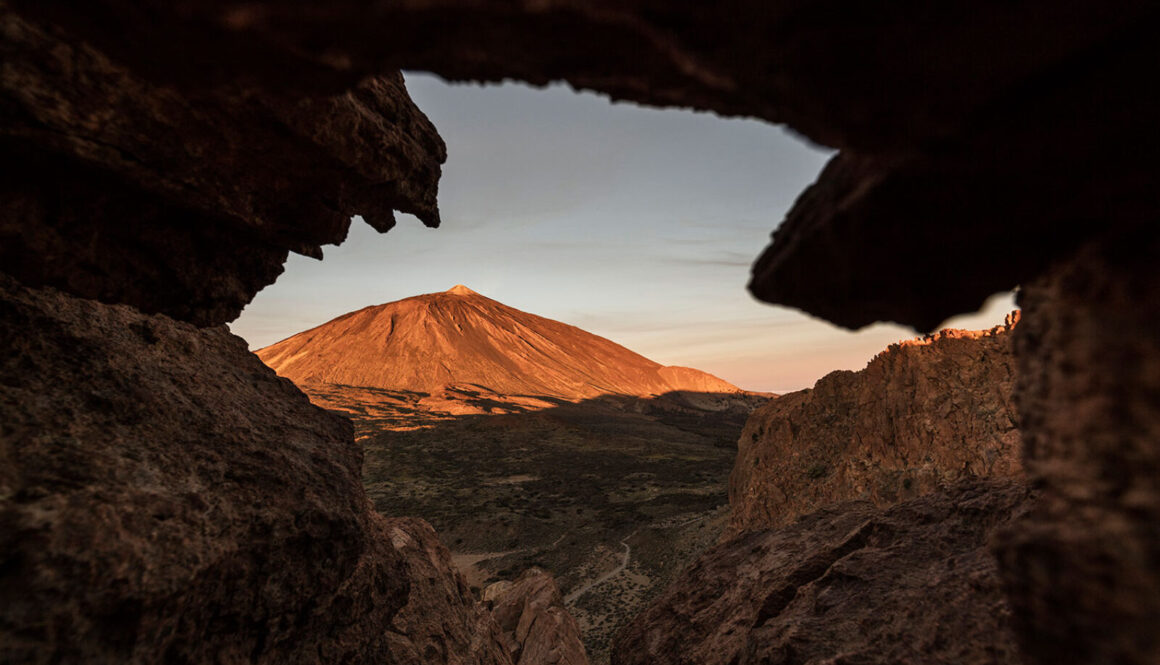 Many people travel to Tenerife for the beach and sun, but if, like me, you don't have the patience to lie on a beach, it's still worth visiting the Canary Island. In fact, there are plenty of cultural reasons to get out of your deckchair and head to the volcanoes of Tenerife. Lyt til guiden […]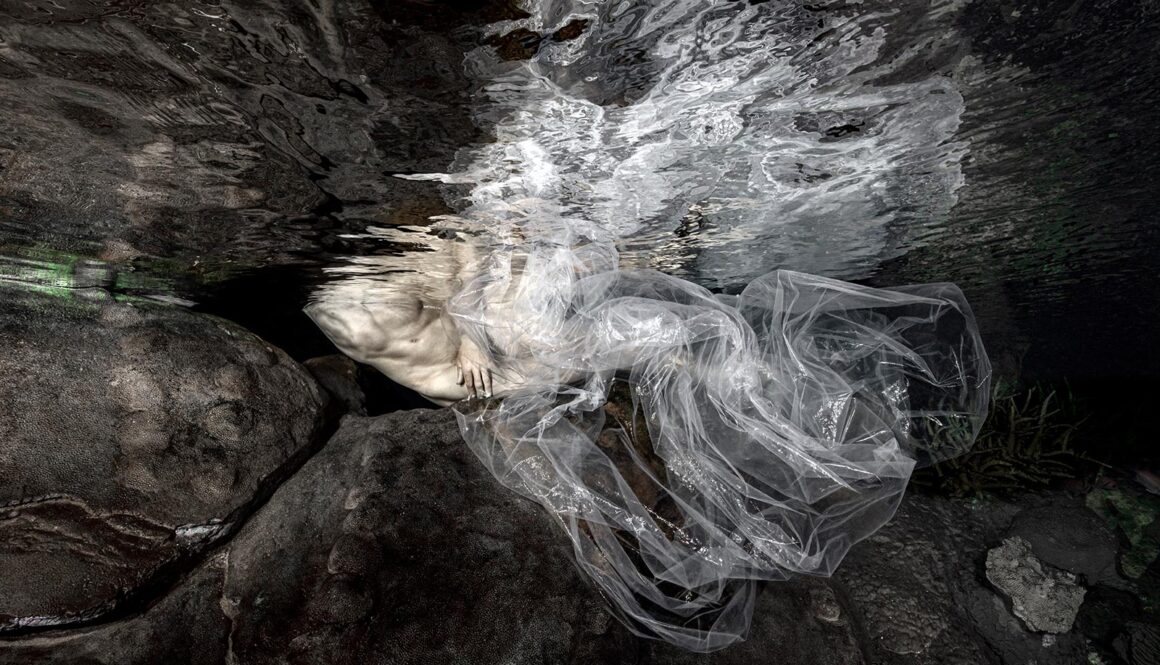 Madrid's annual international photography festival is in no way flagging, despite a tough year of coronary restrictions. Also in 2021, PHotoESPAÑA offers a huge programme of local and international photographers and visual artists. And here is everything from classical to contemporary and futuristic photography and audiovisual art.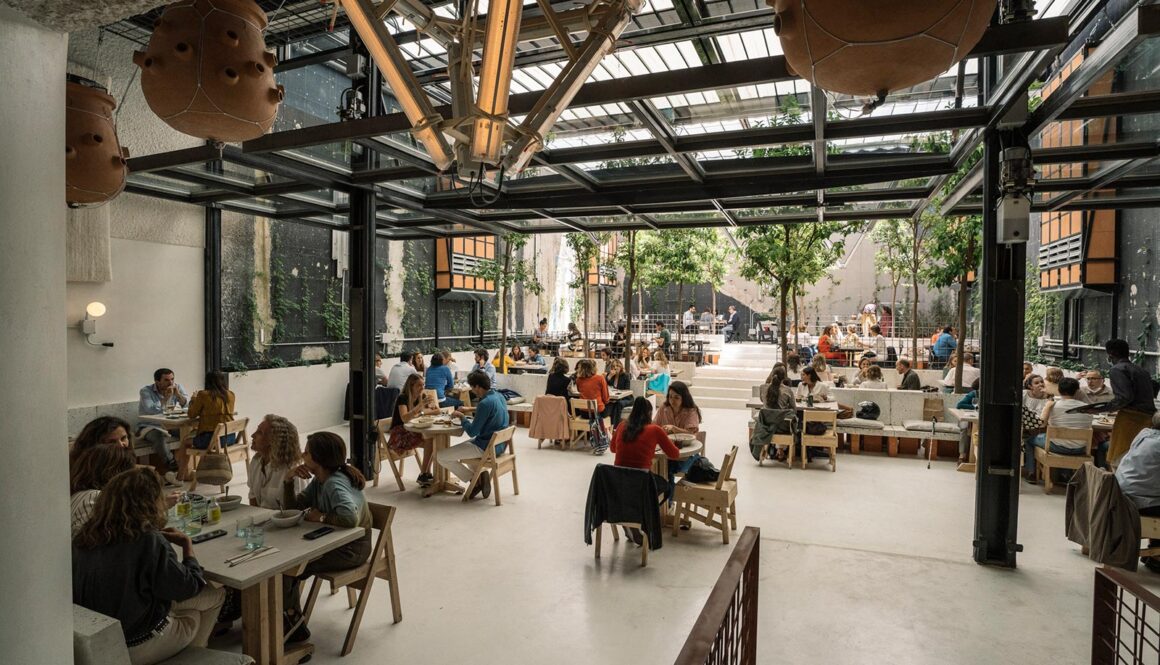 The new sustainable restaurant MO de Movimiento in Madrid's Chamberí district is proof that innovation, architecture, design and gastronomy can go hand in hand with social responsibility. In the quiet street of Calle de Espronceda, in Madrid's Chamberí district, the newly opened and thoroughly sustainable restaurant MO de Movimiento is located where the Espronceda theatre […]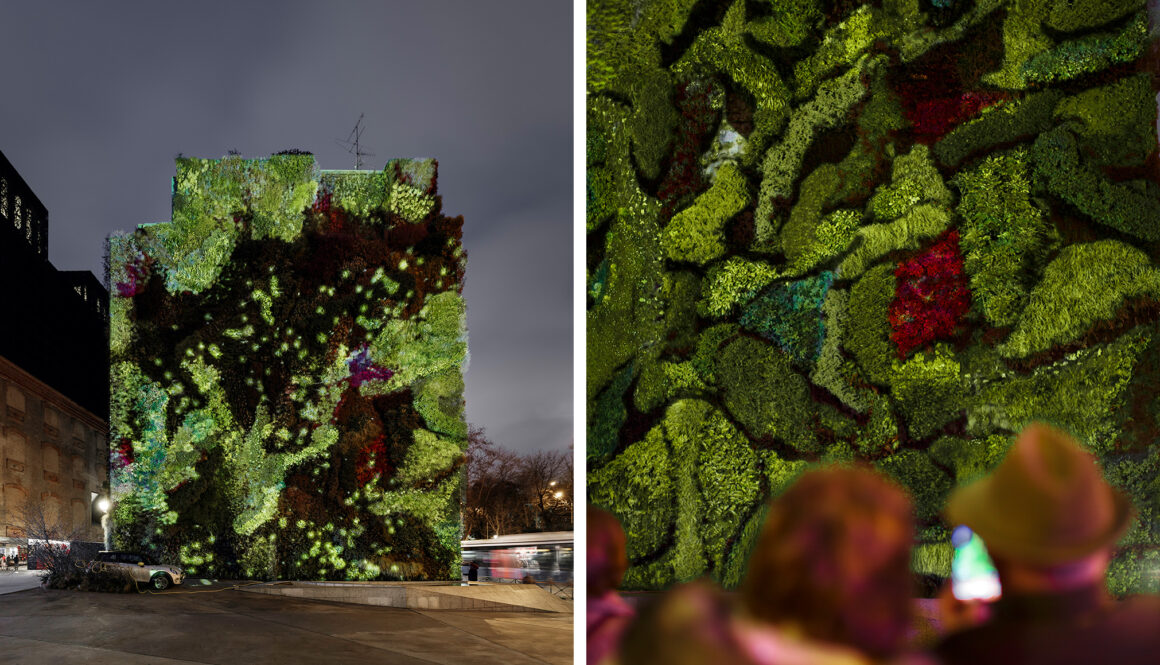 The third edition of the Madrid Design Festival was a wonderful mix of interior design, architecture and fashion, with the environment and history at the centre. Both Spanish and international designers attended the festival, which highlighted the design trends of the future.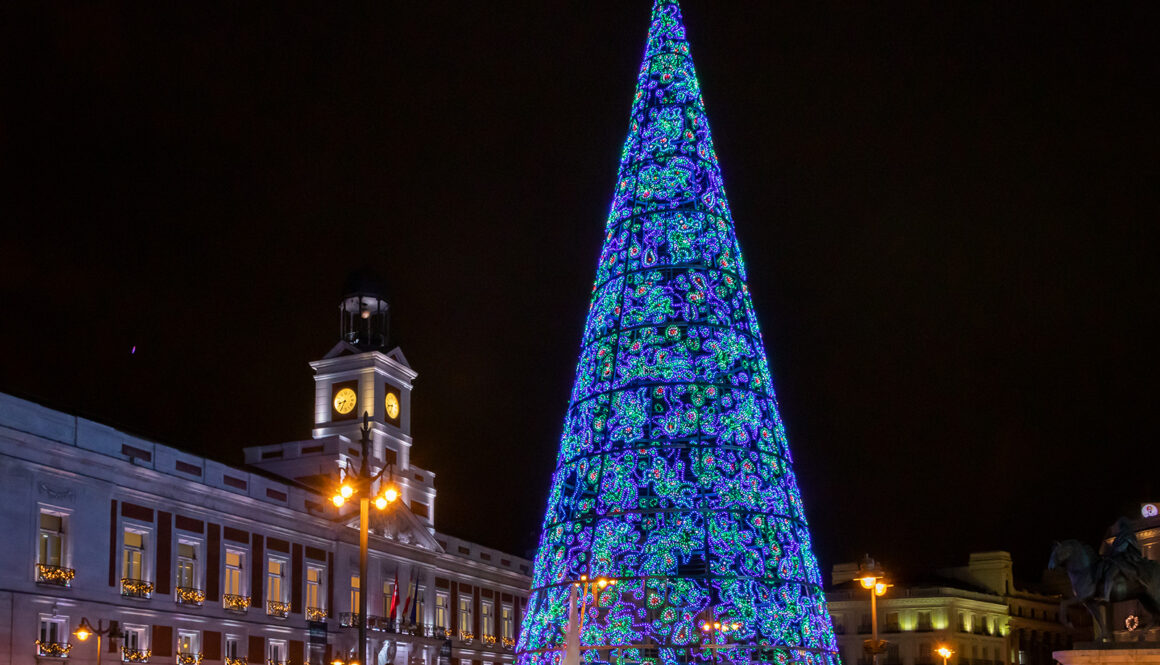 Spaniards gather and celebrate Christmas in Madrid with magical Christmas lights, Christmas markets, nativity plays and Christmas treats. And then there's the Christmas shopping and the Christmas lottery. På Madrids centrale plads, Puerta del Sol, der er byens svar på Københavns rådhusplads, står det lysende, blå juletræ og byder velkommen, da jeg ankommer til Madrid, […]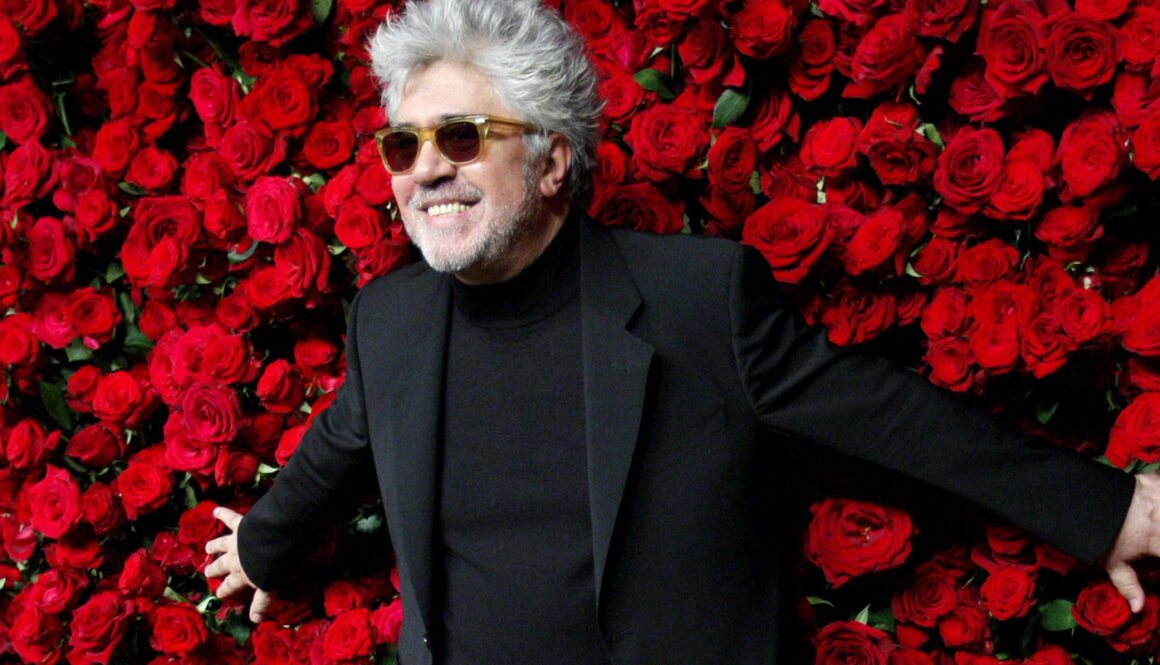 Gå i den berømte, spanske filmmester Pedro Almodóvars fodspor i hans elskede hjemby, Madrid. Oplev både berømte og hemmelige steder fra hans film, hvoraf flere har opnået kultstatus. Ingen spansk by har lagt så mange gader, bygninger, pladser, barer og personligheder til Pedro Almodóvars film som Madrid. Den spanske filmkunstner har skudt tusindvis af scener […]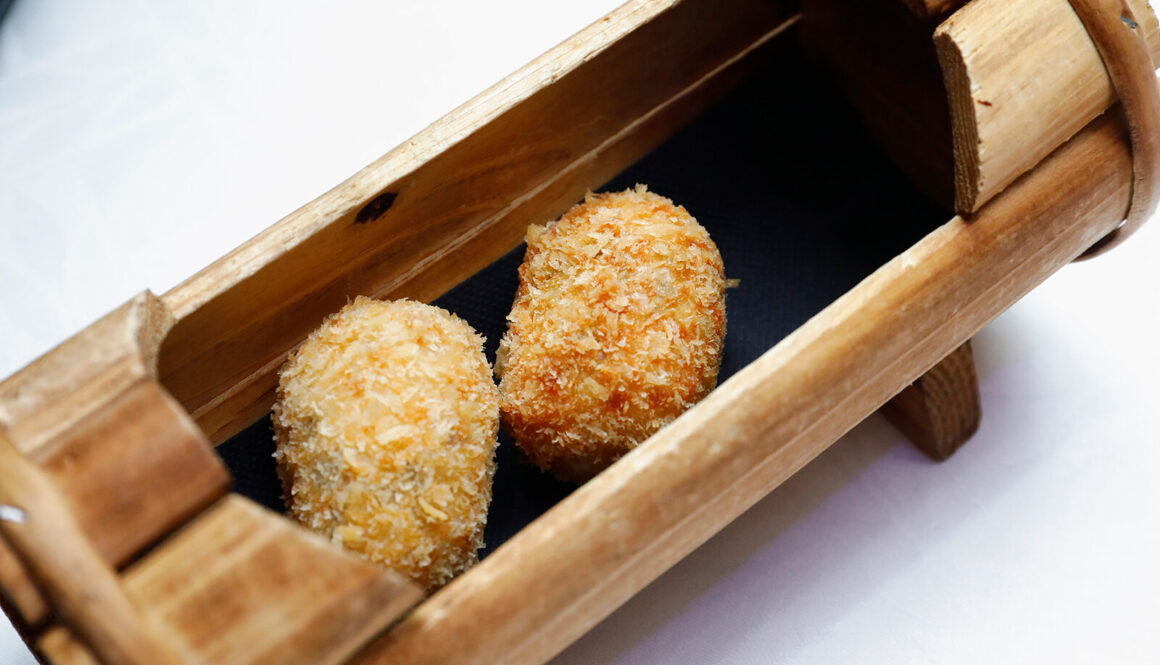 The world's best croquetas, Danish herring, olive caviar and defragmented tortilla. The annual gastronomic summit, Madrid Fusión, gave us a hint of what and where to eat if we want to keep up with the latest gourmet trends. I was invited to the Madrid Fusión by Turespaña. The organisation had no influence on the content […]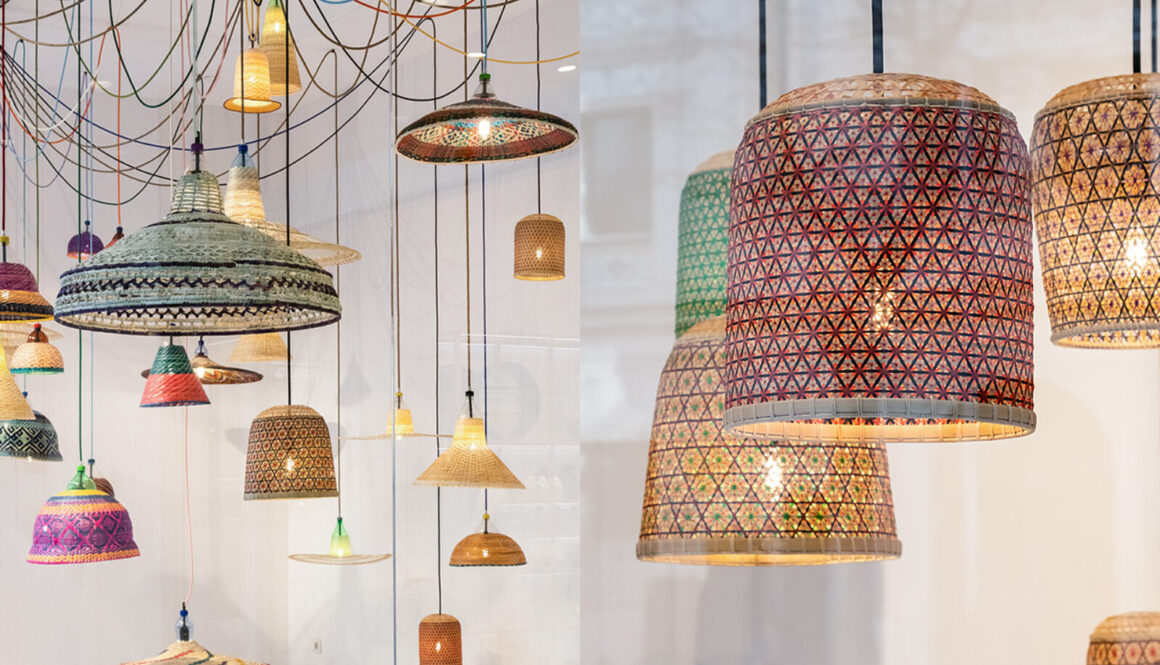 Sustainable lamps, edgy fashion, luxury shoes and classic furniture design are all the rage in Spain. Here are some of the Spanish designers that are hot right now. Den årlige Madrid Design Festival har trods sin unge alder (første udgave blev afholdt i 2018) allerede markeret sig som stedet, hvor man skal spotte fremtidens mest […]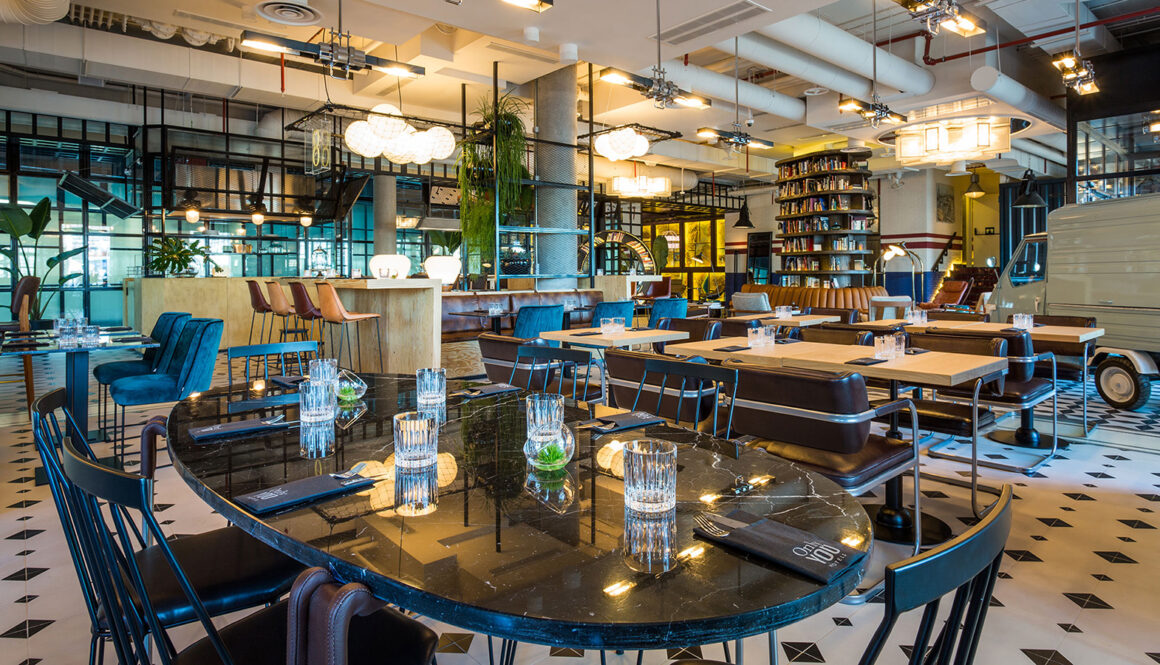 What type of hotel would you prefer to stay in Madrid? Boutique, design hotel or a small, personal guest house? Here are my recommendations for great hotels in Madrid city centre in different price ranges. All hotels in the guide have free WiFi. 1. Hipt og luksuriøst Det fashionable boutiquehotel, Only You Atocha, er det […]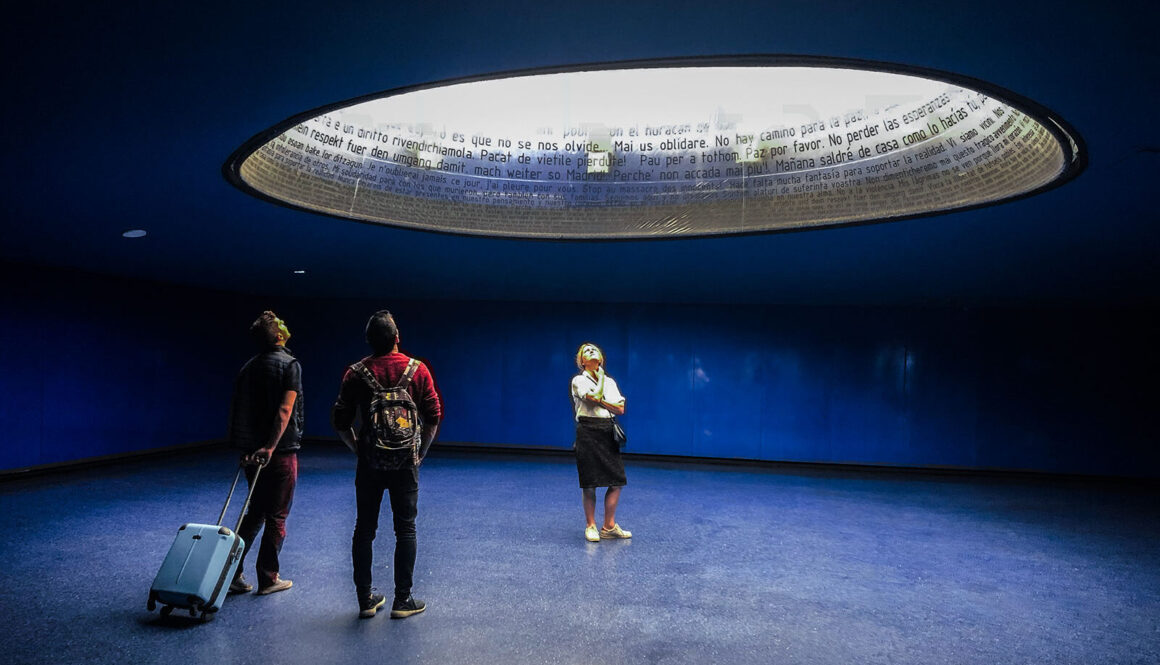 Have you visited Madrid's main sights, or do you just fancy some alternative experiences in Madrid? The Spanish capital is packed with different places and interesting stories. Explore everything from Madrid's surprising main train station to a cultural meat town and join the locals for a ham museum and seafood party. 1. Hovedbanegård med overraskelser […]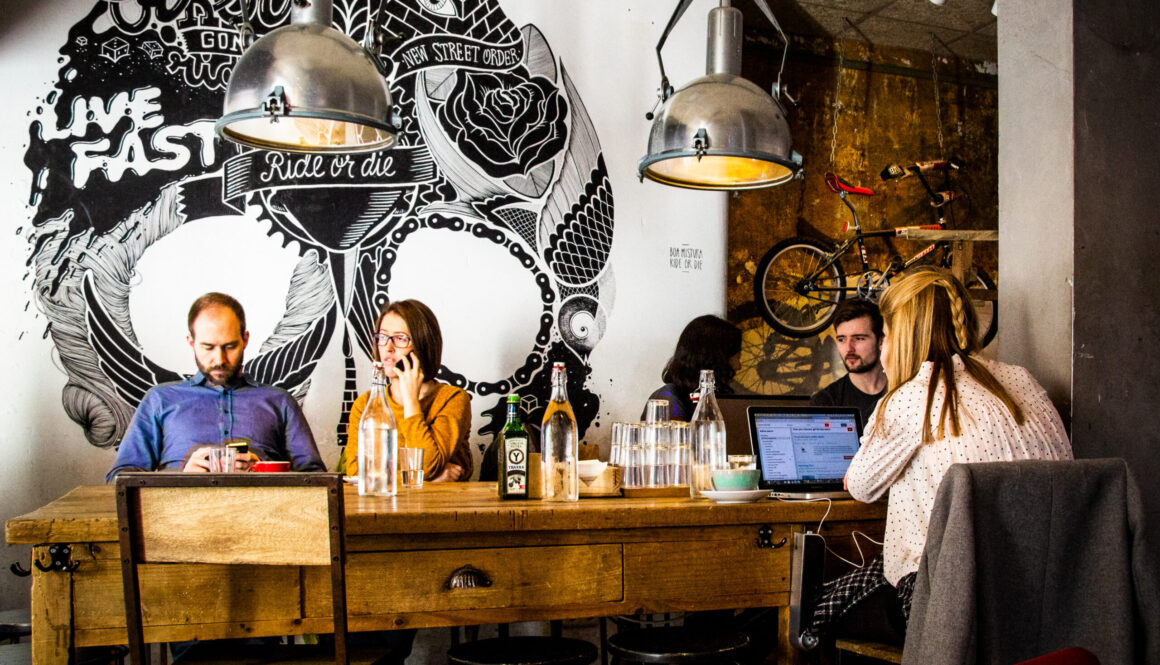 Are you a digital nomad, have you brought some work with you on holiday, or are you looking for a café with free Wi-Fi where you can enjoy your computer? Here you'll find cosy cafés in Madrid where you can sit with your computer and drink coffee for as long as you like. Stort set […]
Located in the Las Lagunas de la Mata y Torrevieja Natural Park, Torrevieja's pink salt lake is not only a beautiful sight but also of great importance to the city. For generations, the pink lake has shaped the lives of Torrevieja's inhabitants, nature and wine. Allerede fra hovedvejen ind til Torrevieja kan jeg spotte de […]
When Valencia was named the Word Design Capital 2022, it really came to the fore that the city is much more than the paella's birthplace and beaches. Valencia has a century-long design history, which the city's young designers and architects are passing on in new interpretations. Take a tour of everything from modernism to avant-garde […]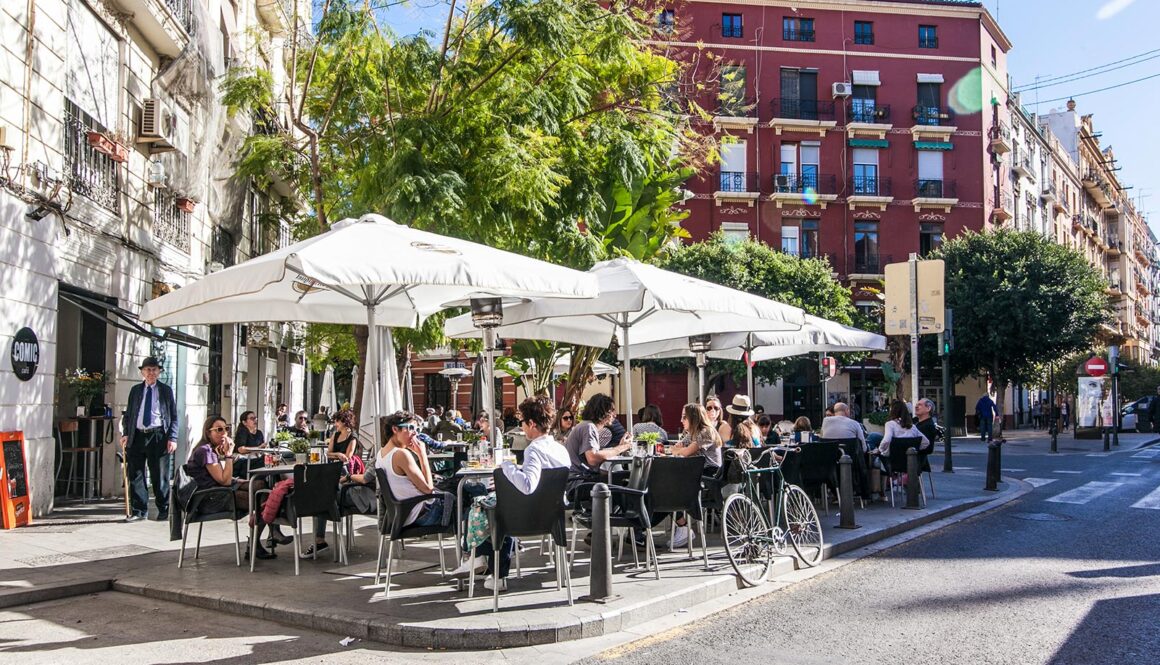 Unleash your inner bohemian in Valencia's multicultural Ruzafa district, where artists, hipsters and freaks gather. Here you can soak up the local atmosphere in pavement cafés and restaurants, shop for vintage finds and contemporary design and view art. Don't cheat yourself of a shot of real Ruzafa atmosphere in Valencia's trendiest neighbourhood when you're on […]
Agua de Valencia is a lovely Spanish drink with cava for summer cosy moments and garden parties. The refreshing drink originates from Valencia and consists of sweet, fresh oranges, bubbly cava and a little kick of gin and vodka.
Valencia is packed with beautiful buildings, wonderful museums, cozy squares, Mediterranean atmosphere and delicious food. Here you will get tips for 15 great experiences in Spain's third largest city.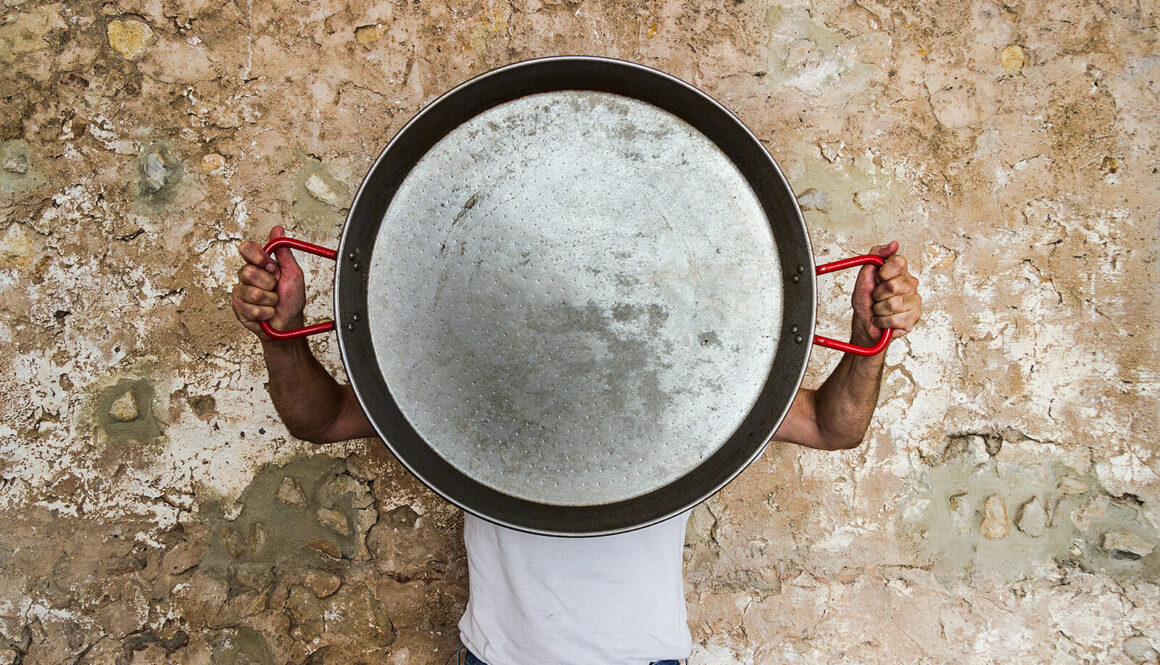 I tried out a paella workshop at Mi Paella en el Huerto in Valencia, where I learned not only how to make local paella, but also the rituals involved in eating it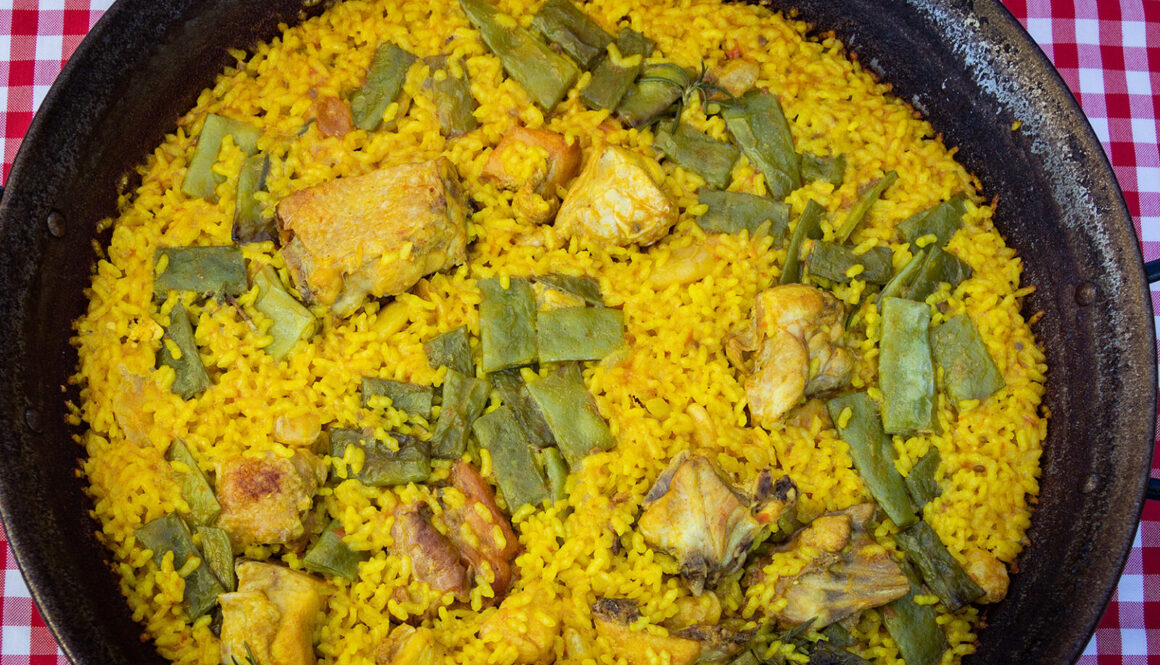 The paella originated in Valencia and according to paella expert Rafael of Mi Paella en el Huerto, an authentic paella contains no fish or shellfish, only meat. Here is Rafael's recipe for paella with chicken and rabbit.