Girona is not only beautiful, you also eat well in the Catalan city. Girona has one of the country's best-known Michelin restaurants, but the city has several other great restaurants, breakfast and lunch cafés and places to indulge your sweet tooth. I've tried some of the best.
El Cellar de Can Roca
The three-star Michelin restaurant El Cellar de Can Roca is the Rolls Royce of Girona's restaurants. It has put Girona on the gourmet map, with people travelling from far and wide to dine at the restaurant, which was voted the best in the world in 2013. El Cellar de Can Roca is located on the outskirts of Girona and is run by brothers Joan, Josep and Jordi Roca. Joan is in charge of the savoury cuisine, Jordi is the dessert king and Josep is the sommelier.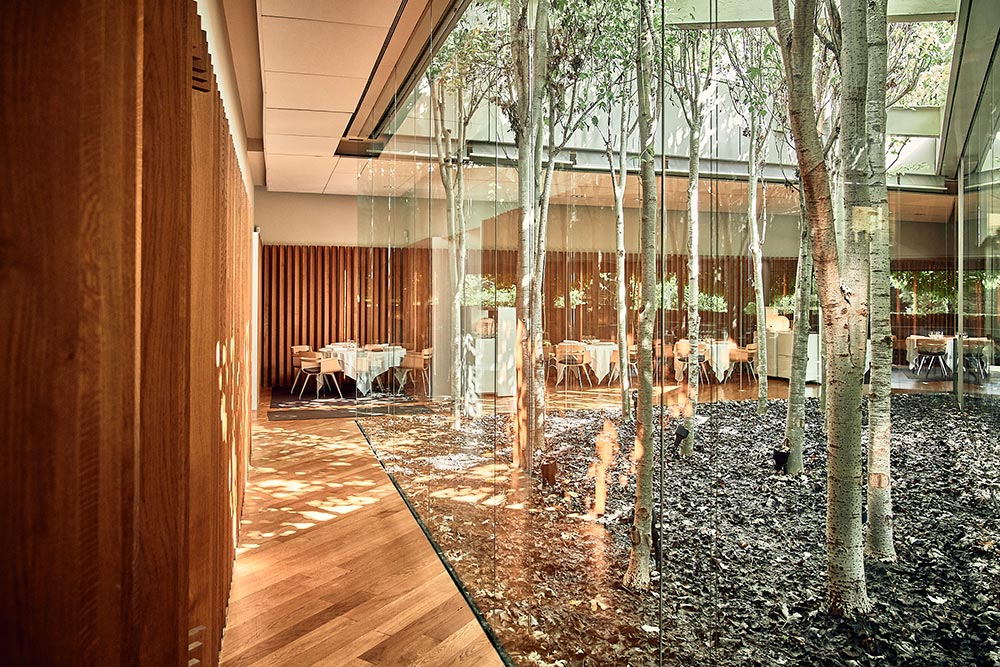 The brothers grew up smelling their parents' food at their nearby restaurant, Can Roca, which has been serving classic Catalan dishes since 1967. The Roca brothers' level of ambition is in a league of its own, and they have been praised for creating surprising food that raises people's consciousness because sustainability is a big focus for the brothers. The raw materials are local and the Roca brothers create simple dishes that combine molecular gastronomy.
The servers are works of art in their own right, and the taste is also top notch. The menu changes seasonally, and the autumn menu includes duet tart with spinach and truffle and chlorophyll spinach sauce, suckling pig tarte tatin with turnip in red wine and garlic cream, and pumpkin symphony with smoked eel.
Reservations must be made online, and El Cellar de Can Roca accepts 2-12 guests per reservation. Reservations open 11 months in advance, and you'll have to be quick to get a table, as they're snapped up.
El Cellar de Can Roca, Carrer de Can Sunyer 48
Rocambolesc
If you can't eat Michelin at El Cellar de Can Roca, you can eat gourmet ice cream at the dessert king, Jordi Roca's ice cream parlour, located in the pedestrianised Santa Clara street in the city centre.
Jordi Roca runs the ice-cream parlour with his wife Alejandra Rivas, and people are happy to queue up at the small ice-cream parlour to try one of the delicious ice-cream flavours. There's homemade vanilla ice cream, lemon, apple, dulche de leche, blueberry and chocolate, and every week there's an ice cream of the week on the menu.
The staff will be happy to recommend toppings for the ice cream you choose, but you can also choose from Italian magengs, nut brittle, cherry candy and chocolate.

The shop also has a small selection of creative popsicles. For example, try a chocolate sorbet with oil and salt, shaped like Columbus' finger, or an apple/begamot ice cream, shaped like Girona's landmark, El culo de la leona (the lioness whose bottom you must kiss before leaving the village).
Rocambolesc, Carrer de Santa Clara 50
Show this post on Instagram

 
La Fabrica
At the top of the Jewish Quarter is the hippest breakfast café in Girona, where locals and tourists in lycra meet for breakfast after the first bike ride of the day. La Fabrica is owned by former professional cyclist Christian Meyer, who moved here from his native Germany, and his wife Amber.
The bike café is cosy with a large wooden table in the middle of the room, surrounded by smaller tables. The rough brick walls are decorated with bicycles, and the café also sells bicycle clothing and accessories.
The food is beautiful and colourfully decorated with herbs and flowers – and straight to Instagram. You choose your brunch from the menu, which includes bowls, chia bread, toast with espresso butter, avocado with red pepper and feta cheese or banana, bagels with egg or salmon, salads and pastries.
The coffee is homemade and good, and La Fabrica also has a good selection of teas and juices.
La Fabrica, Carrer de la Llebre 3
Espresso Mafia
Further down the river, in Girona's old town, a gem of a coffee house hides beneath the vaults of a historic stone building. Espresso Mafia is owned by the couple behind the La Fabrica bike cafe, but here the focus is on the coffee. You'll know it when the smell of freshly ground coffee hits your nostrils on the street.
A must for coffee lovers is to drop by the small coffee house, where the coffee is home roasted and tastes absolutely fantastic. The beans come from carefully selected producers and the coffee is so popular that it is also sold to many of the region's cafés and restaurants.
In addition to great coffee, Espresso Mania has a selection of teas on the menu, and you can also get a slice of banana bread with chocolate or a waffle to go with your coffee.
You can buy coffee and coffee cups to take home from the small coffee shop.
Espresso Mafia, C / de la Cort Reial 5
Nu Restaurant
Japanese minimalism characterises the decor at Nu, where tables are centred around a long bar facing the open kitchen, where you can study the chefs in action as you dine.
It serves modern fusion dishes where Catalan meets Japanese on the plate. The food is a delight to the palate and has also been honoured with a Michelin plate.
Now offers a gourmet menu with 12 dishes that is highly recommended. A la carte options include tuna tacos, duck with port and pear, dumplings with kale and apple, and Bilbao-style sea bass.
Restaurant Nu, Carrer d'Abeuradors 4
Show this post on Instagram
Café Savoy
For a pre-dinner drink, stop by the historic Hotel Peninsular, located on one of Girona's main shopping streets, close to the old town. The hotel houses the fashionable Savoy café and restaurant. Café Savoy opened in the 1930s and was a meeting place for the upper middle classes and famous Spanish actors and writers.
After being closed for many years, the café reopened in 2011 in an elegant and modernised version, which still respects the original design. Locals like to meet here for a pre-dinner drink, and there's good local vermouth, wine and drinks on the menu.
Café Savoy, Carrer Nou 3

Restaurant Plaça del VI 7
Under the arches of the cosy Plaça del VI 7 is a unique restaurant named after the square.
The decor is a lovely mix of classic, rustic and retro. There are tiled floors, wooden bars and tables in the white rooms, and the menu is written in chalk on a blackboard. You can also sit outside on the terrace under the vaults with small tables.
The restaurant focuses on good, local ingredients, which the chef transforms into rustic Catalan dishes in modern versions. Entrees include grilled vegetables with cheese, branade with cod, salads and soups. Main courses include fish, seafood and stews, and desserts include classics such as crema catalana, chocolate cake and ice cream.
The owner is a sommelier, so Plaça del VI 7 naturally has a good and extensive wine list.
Restaurant Plaça del Vi 7
Nibble
Girona's central square, La Plaça de la Independència, is close to the river and there are a few good lunch restaurants under the arcades that surround the square. One of them is Nibble, a young and modern restaurant serving healthy, slow fast food.
Nibble's specialty is taco-like sandwiches called nibbs, which are thin, homemade breads filled with tuna, salmon or steak tartare and fresh vegetables. The menu also includes vegetarian and meat burgers, ceviche, teryaki chicken, various snacks, tartare and salads.
Nibble, Plaça de la Independència 2
Martina Sweet Cakes
After trudging up and down the stairs, narrow streets and blind alleys of Girona's Jewish Quarter, Martina Sweet Cakes, located on the main street of the Jewish Quarter, is a great place to recharge your batteries.
As the name suggests, Martina is a paradise of homemade sweets, and there's a rush for seats at the tables on the terrace in the afternoon. Martinas serves English and French style cakes. You can get different flavours of cupcakes like red velvet, carrot, oreos and nutella, macarons and croissants. Martina also serves generous portions of layer cakes and pies. The coffee is good and you can also get freshly squeezed juice.
The café also has a small selection of fresh fruit and salads.
Martina Sweet Cakes, Carrer de la Força 1,