Madrid-born photographer Carlos Alba moved to London but found it hard to settle in. This led to the art project The Observation of Trifles, which was his artistic breakthrough.
A photograph of a house next to a floor plan, a portrait of a lovers sharing a cigarette framed by a drawing of a heart with an arrow through it, a covered car, elderly ladies with trolleys, small notes and a handmade card. These images are a small selection from the exhibition The Obervation of Trifles by art photographer Carlos Alba (b. 1984), which I am visiting at La Fábrica gallery in Madrid. Focusing on the people, buildings and objects we barely notice in the big city, Carlos Alba takes us on an unusual journey through the Tower Hamlets and Hackney areas of East London, where he lives.
The pictures each tell their own story, and together they tell Carlos Alba's story of being a newcomer in a strange place in a strange land. His approach to the people he portrays, the buildings and the objects is playful, observant and exploratory, and the images contain both poetry and solitude. The loneliness is so striking that I can't help but be struck by it.
Lonely to move to London
– Hey! Sorry I'm late. Carlos Alba's cheerful and cheerful voice tears me out of his own photo narrative.
I've been lucky enough for him to squeeze an interview with me into his schedule while he's in Madrid for a few days. Although Carlos Alba lives and creates his art in London, he still has many photo assignments in Madrid, so he commutes regularly between his new home and his native city.
When I mention the solitude in the photographs, he responds promptly.
– Loneliness hit me like a slap in the face when I moved to London. My English was poor and suddenly I was in East London in a small village in the middle of London with its own dialect which I didn't understand. The area is dirty and nothing like what I know in Madrid, and people didn't seem to care, he says.
For me, losing personal photos would be like losing some of my family. How can anyone bring themselves to throw it out?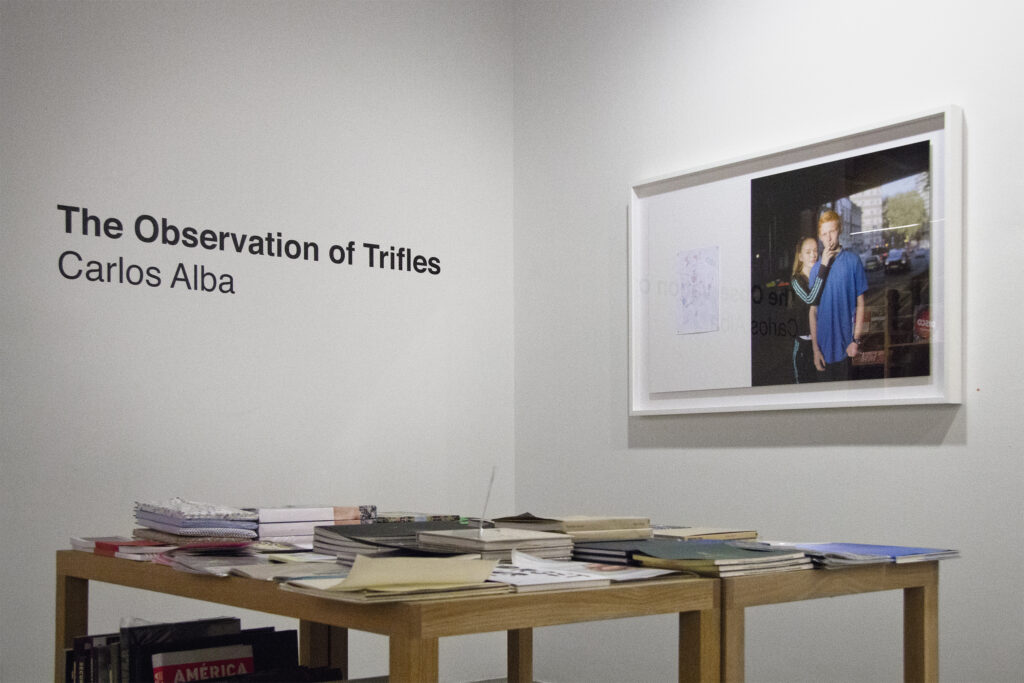 Searched for owners of abandoned items
Carlos Alba moved to London in 2013 with a dream of becoming an artist. When he left Madrid, he had plenty of jobs as a freelance photographer for clients in the media and business sectors, but he couldn't redeem his inner artist in his homeland. He chose to move to London because there are so many international art photographers, hoping that their work would inspire him to make his dream a reality.
Once settled in East London, he was emotionally overwhelmed by being so alienated and out of place in his new country, and he had no ideas for art projects.
– My sweet country lady had drawn a map on a piece of paper for me, where she had marked common places like the gas station, the bank and the subway station. With that in hand, I started walking around my neighborhood shooting pictures just to overcome my anxiety. On my walks I found things on the street that I didn't understand at all that someone could throw away. For example, I found a roll of film with negatives. For me, losing personal photos would be like losing some of my family. How can anyone bring themselves to throw it out? he asks wonderingly.
People thought it was a joke when I came with letters and pictures asking for the owner.
Carlos Alba found passport photos, love letters and family photographs, and he began systematically searching for things, and then – in his wonder – searching for the owner of the things.
– People thought it was a joke when I came with letters and pictures asking for the owner. They saw things as completely unimportant. My wonder at their reaction led me to be more systematic. I started deliberately looking for personal items that people had thrown away and their owners, and that became my way of trying to understand the essence of the area and the people who live there. I documented my search with my camera, and then it slowly evolved into my art project. At the same time, the project also became a form of therapy for me, he says.
Fell for the Cake and Breakthrough as an Artist
Carlos Alba searched and photographed people and objects in his new neighbourhood until 2016, when the art project The Observation of Trifles was completed. In the process, he got to know his neighbours and slowly settled into his new homeland.
– It's been a difficult process, but now I've become part of the locals. I still wonder why they have such a lax relationship with personal items. Family means much more to us in Spain and I appreciate that. On the other hand, young Spaniards are not as proud of their heritage as the English, so we could learn something there, he says.
Carlos Alba's personal project was also his breakthrough as an artist. The Observation of Trifles was widely acclaimed at PHotoEspaña 2016, and the exhibition has toured several European countries in addition to Spain. France and Poland. Many gallery owners around the world have noticed the talented young photographer, and he is also on his way to a Danish gallery.
New art project on the way
Carlos Alba claims that the success of The Observation of Trifles has made him more confident, and we will no doubt see many more art photographs of him. The next project is underway, and it also has London as its focal point.
– I'm working on a project about my views on capitalism and what it has done to the people of London. I think the English are far too focused on material things. However, my new project still focuses on my local area and I photograph my neighbours, he says.
Despite his success as an artist in his homeland, Carlos Alba has no plans to return to Madrid any time soon.
– I'll stay in London for another two years anyway, because I want to continue my education and I can't do that in Spain," he concludes.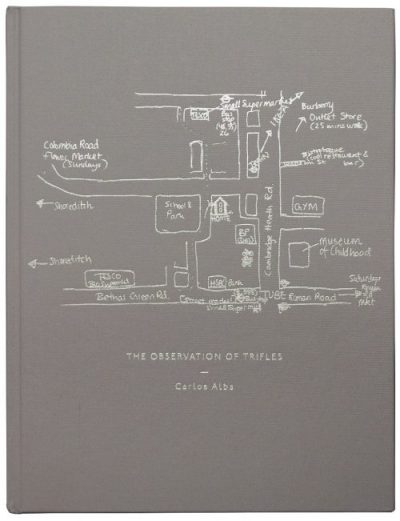 Exhibition as photo book
Carlos Alba's photo project is no longer on display at La Fábrica, and if you don't happen to be in one of the other galleries where the exhibition is touring, you can see all the images and read about The Observation of Trifles in the book of the same title published by La Fábrica. In the book, whose cover is adorned with the hand-drawn map given to Carlos Alba by his countrywoman, all his poetic photographs, notes and drawings are brought together in a playful and poignant narrative that I highly recommend you get on board with. Here you will get closer to some of the objects Carlos Alba found and, not least, the owners of the objects, more people and the environment he lives in. The book is nicely done in a combination of different paper types. The text is concentrated at the front and back of the book, allowing the photographs to stand alone and tell their own story, which is a big plus. At the back of the book there is a list of where each photograph was taken and some background history. Carlos Alba's photo narrative and the publisher's beautiful execution make this a book I'll happily flip through – again and again!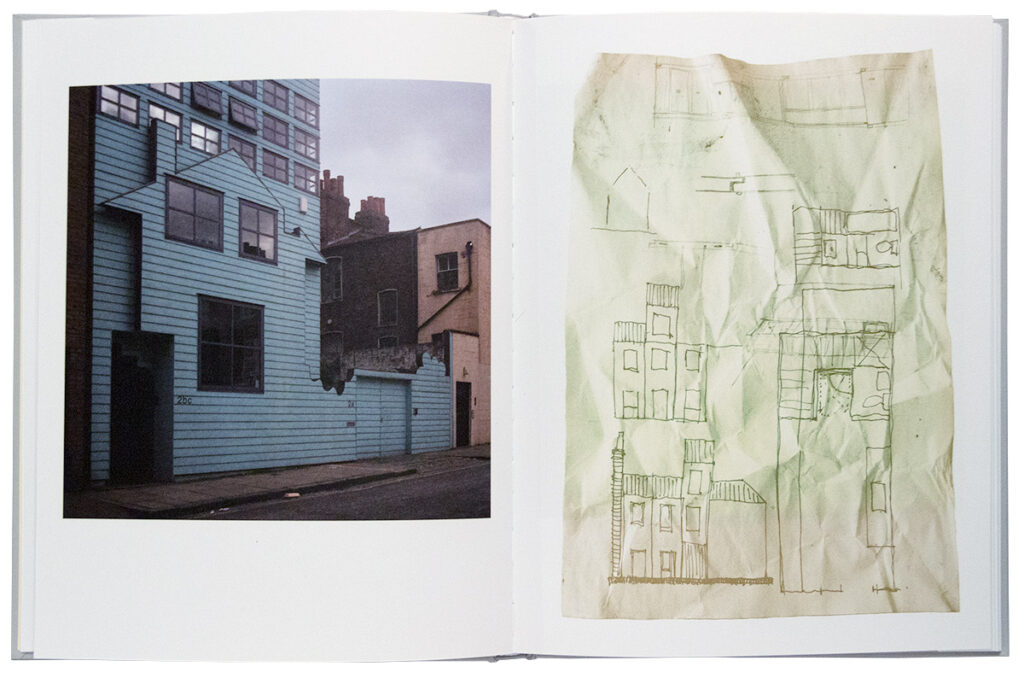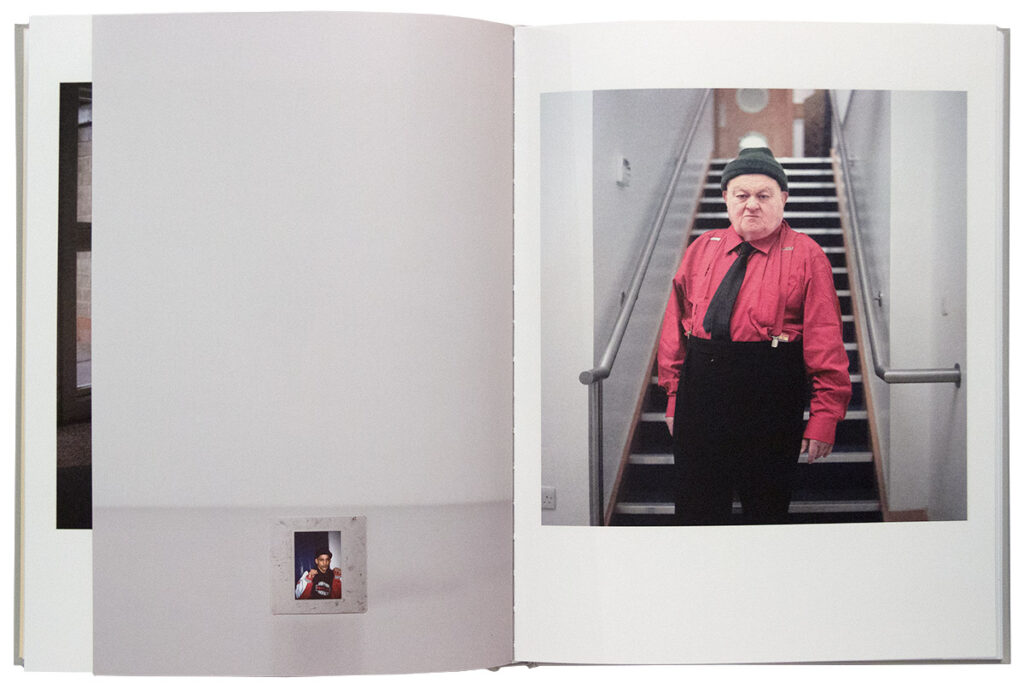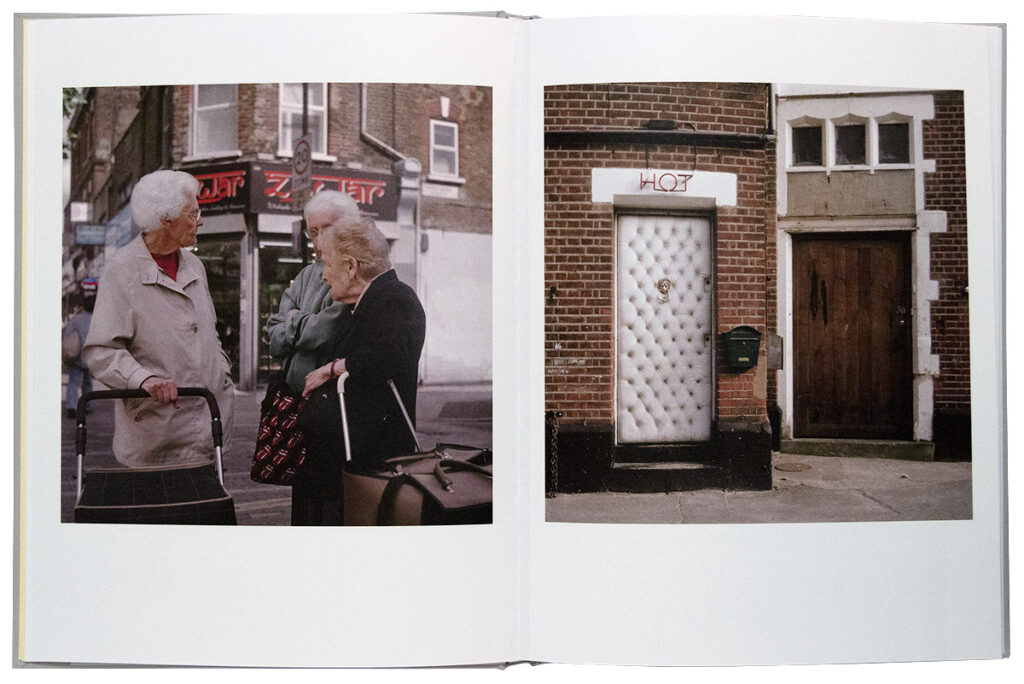 Carlos Alba
Here you can read more about the artist, upcoming projects and exhibitions
La Fábrica
Calle de la Alameda 9 (show on map)
You can buy The Observation of Trifles in La Fábrica's shop in Madrid. You can also see more pictures from the book and buy it in La Fábrica's online shop
Read more about photo art at Madrid's PHotoEspaña photography festival