I 2023 er det 50 år siden, at den verdensberømte kunstner Pablo Picasso døde. Det markeres med udstillinger i de fem spanske byer, Madrid, Barcelona, Málaga, La Coruña og Bilbao. Picasso havde stærke relationer til flere af dem. Her får du en oversigt over, hvad du kan opleve i Picasso-året 2023.
On 23 April 2023, it will be 50 years since the death of the famous Spanish artist Pablo Ruiz Picasso (1881-1973).
In 2023, the 50th anniversary of Picasso's death will be marked by a major celebration of the artist and his works in both Spain and France. Some of the exhibitions in Spain can be seen into 2024.
Picasso was one of the most influential artists of the 20th century, and several Spanish cities have had a great impact on Picasso, his life and work.
You can experience the Picasso 2023 celebrations in the cities of Málaga, La Coruña, Madrid, Barcelona and Bilbao. As well as delving into Picasso's extensive art output, you can also take the opportunity to follow in Picasso's footsteps in the Spanish cities that inspired his work.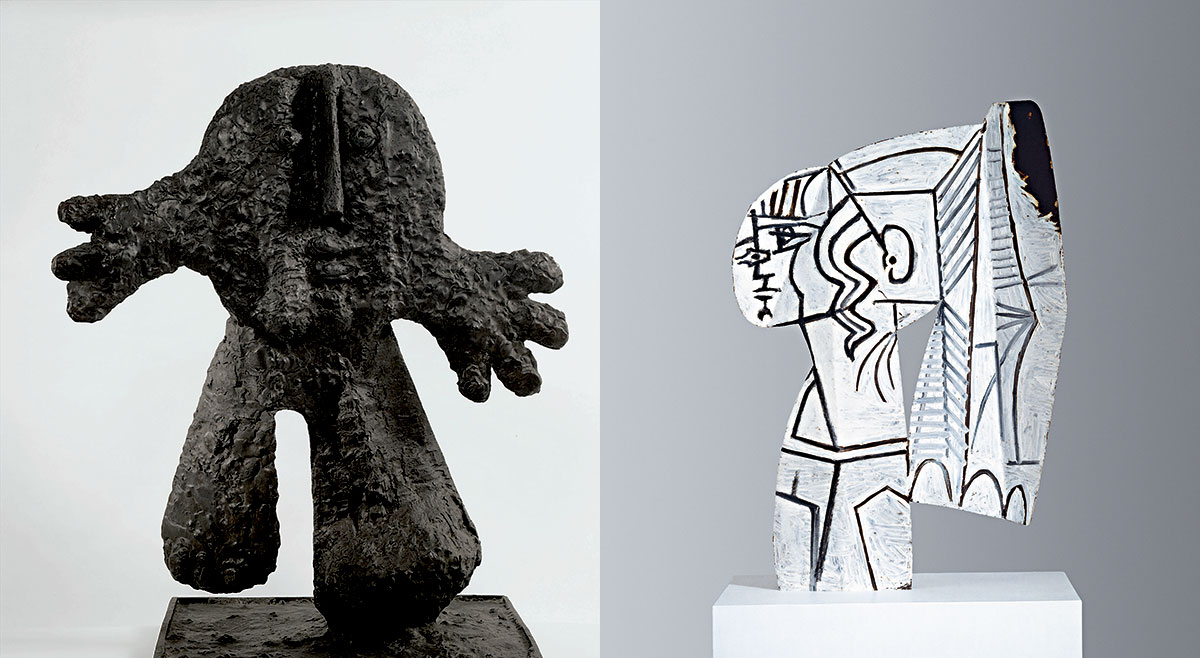 Málaga – the city where it all began
Pablo Picasso was born in Málaga on 25 October 1881 and spent much of his childhood there. In Malaga, his father taught him to draw and paint, and they shared a passion for pigeons and the Malaga harbour area, as well as bullfighting and flamenco.
Picasso exhibitions in Málaga 2023
Picasso: Matter and Body – Museo Picasso Málaga – 8 May to 10 September 2023
PabloPicasso made sculptures almost from the beginning of his extensive artistic career. This exhibition focuses on sculptures with the body in mind, and the selection of sculptures will cover the wide variety of styles Picasso used to convey the forms of the human body. They are divided into all formats, genres and materials such as wood, bronze, iron, cement, steel and plaster.
The Echo of Picasso – Museo Picasso Málaga – 2 October 2023 to 24 March 2024
PabloPicasso had an enormous influence on 20th century art, working in an unprecedented range of styles. After Cubism, his greatest contribution to modern art is the freedom that defines every aspect of his painting, sculpture, ceramics and graphic work.
The exhibition is based on the impact of Picasso's artistic practice on contemporary and, above all, globalised art today.
Las edades de Picasso (Picasso's periods) Casa Natal Picasso – 21 June to 1 October 2023
In thehouse where Picasso was born, now a house museum, the exhibition Las edades de Picasso (Picasso's periods) shows the development through Picasso's creative stages. In addition, the museum publishes new catalogues based on their collection.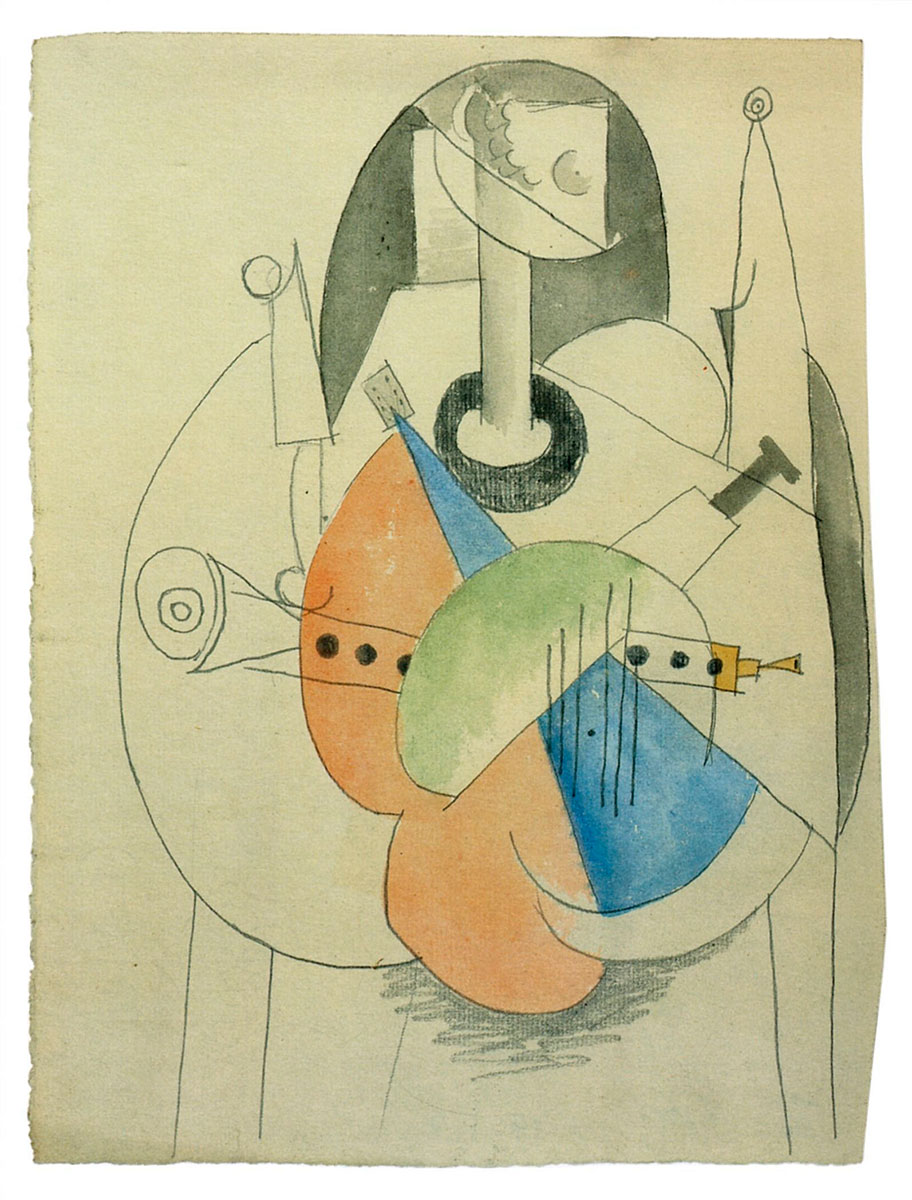 La Coruña – the burgeoning artistic scene
The Picasso family moved to the Galician city of La Coruña because Pablo's father was appointed professor of drawing at the local art school.
In the city, Picasso's fascination with maritime landscapes and the Torre de Hércules (Tower of Hercules), which he and his father called the Tower of Caramel, exploded. The city's famous Playa de Riazor was a particular source of inspiration for the young Pablo, and it is said that it was on this beach that he first saw a naked woman. The nude female body, as we know, became a recurring theme in his works. La Coruńa also inspired Picasso to paint portraits of everyday life in the city.
Picasso exhibition in La Coruña 2023
Picasso, blanco en el recuerdo azul, A Coruña 2023 (Picasso, white in the blue memory) – Museo de Bellas Artes of La Coruña – 23 March to 23 June 2023.
The exhibitionconsists of around 100 works that show how Galicia has left its mark on the artist's works. Several of the works are brought to the exhibition from elsewhere. These include the painting Instruments et musique et compotier sur une table, which portrays bagpipes. The painting belongs to the collection of the Picasso Museum in Málaga.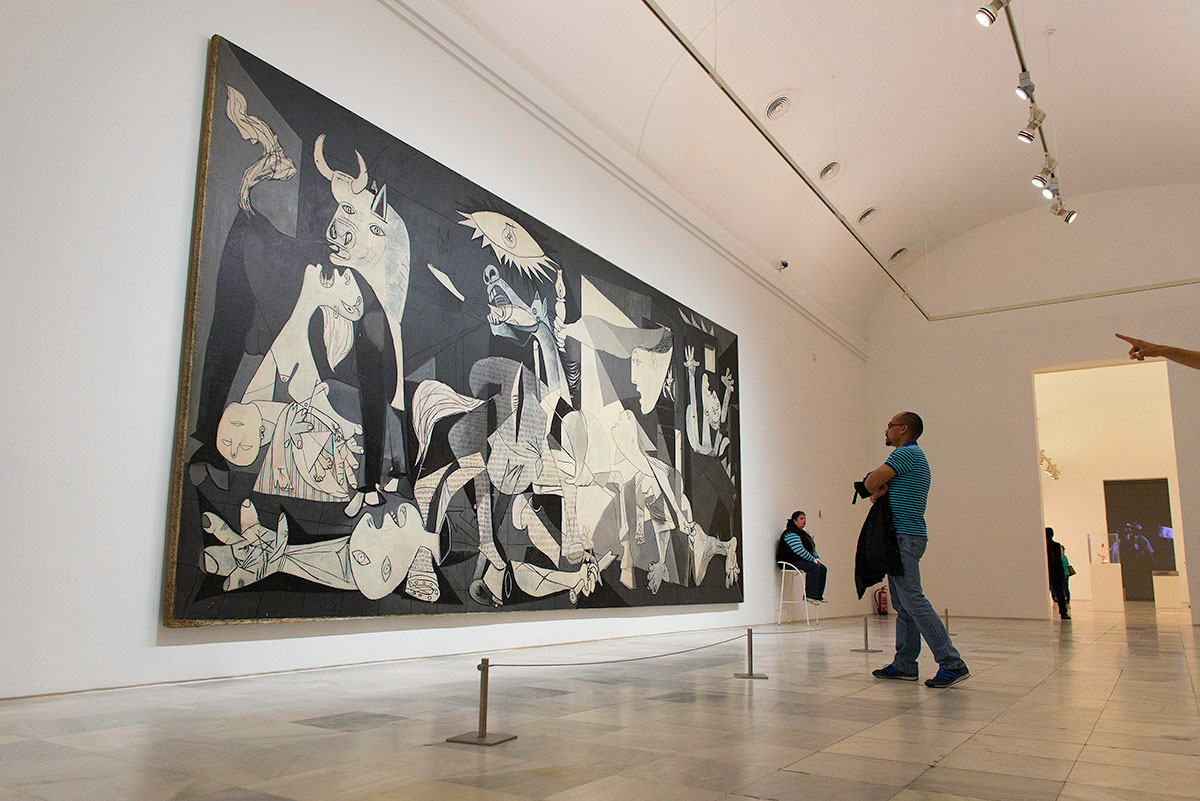 Madrid – The Prado Museum as a source of inspiration
Pablo Picasso first visited the Prado Museum in Madrid in 1895, and the visit was a turning point for him as he was greatly inspired by Spanish masters such as El Greco and Velazquez. He later became director of the Prado himself (1936-39). Many years later, one of Picasso's most famous works, Guernica, also came to Madrid. It is part of the Reina Sofia Museum collection. The Reina Sofia houses several works by Picasso.
Picasso exhibitions in Madrid 2023
Madrid is hosting eight exhibitions to mark the 2023 Picasso Year. Here are three of the most important ones to see in Madrid's main art museums. You can find the full list of exhibitions here.
Picasso – El Greco – Museo del Prado – 13 June to 17 September 2023
Much has been written about El Greco's influence on Picasso's work, and the exhibition explores the relationship between the two artists. It brings together works by both artists, focusing on Picasso's Cubist works and El Greco's late works. The exhibition opens up new perspectives, not only between the two artists, but also through them, and new reflections on the significance of their relationship in the development of avant-garde movements in the twentieth century.
Picasso 1906: La gran transformación (The Great Transformation) – Museo Reina Sofia – 14 November 2023 to 4 March 2024
The exhibitiondelves into Picasso's contribution to the birth of modern art as seen through today's lenses. It shows a Picasso full of optimism and eager to redefine the artistic experience with a focus on the body and interculturality. Through drawings and sketchbooks, full synergy with primitive cultures and a search for the primitive can be observed. 1906 was a year of great transformation for Picasso.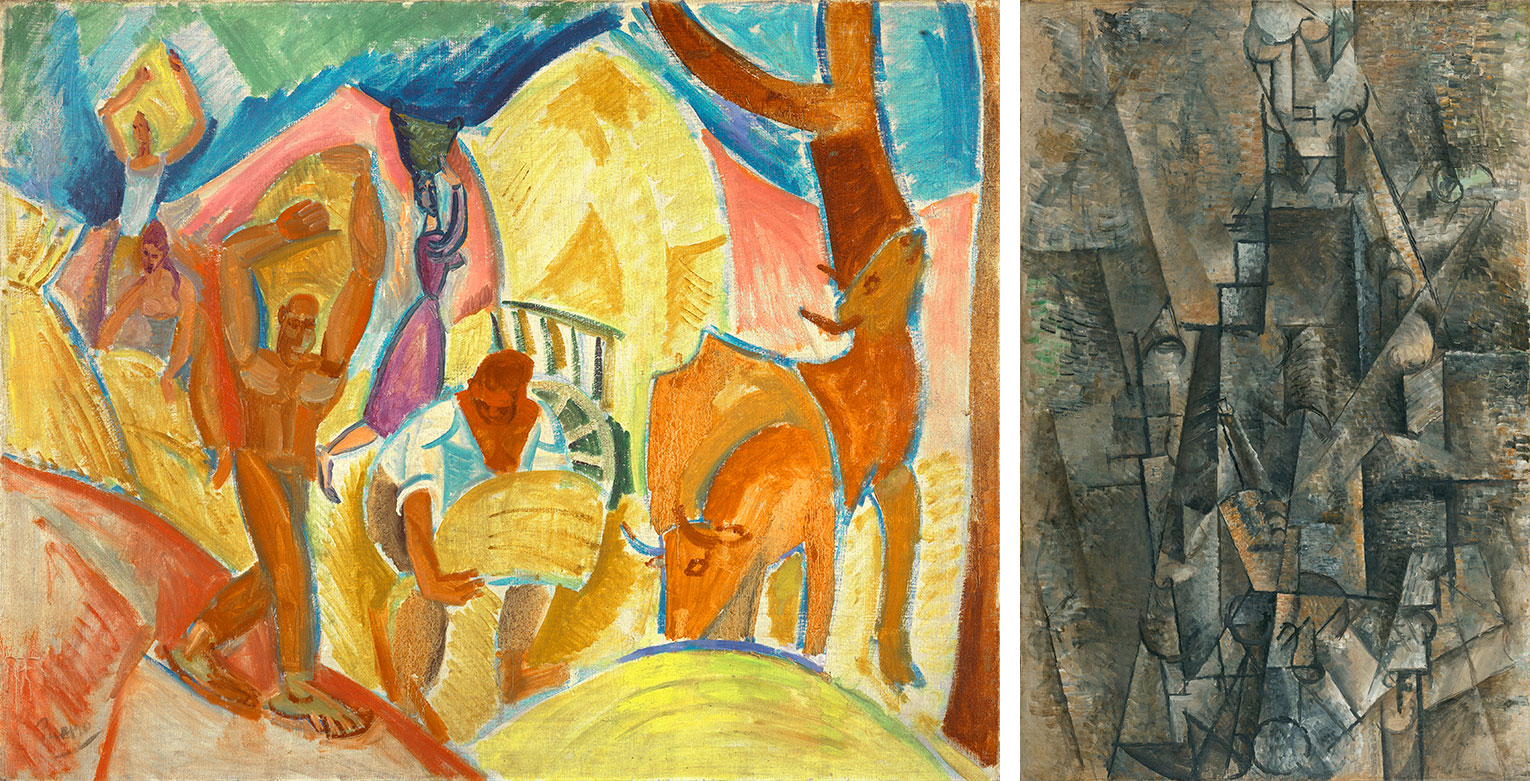 Picasso. The Sacred and the Profane – Thyssen-Bornemisza – 4 October 2023 to 14 January 2024
The exhibition focuses on the boldness and originality with which Picasso approached both the classical world and themes from the Judeo-Christian tradition, revealing his ability to incorporate elements and themes from earlier art into his own output and reflect on the ultimate. The essence of the painting.
The exhibition consists of about 30 paintings. Picasso's works create a dialogue with works by artists such as El Greco, Rubens, Zurbarán, Van der Hamen, Delacroix and Goya.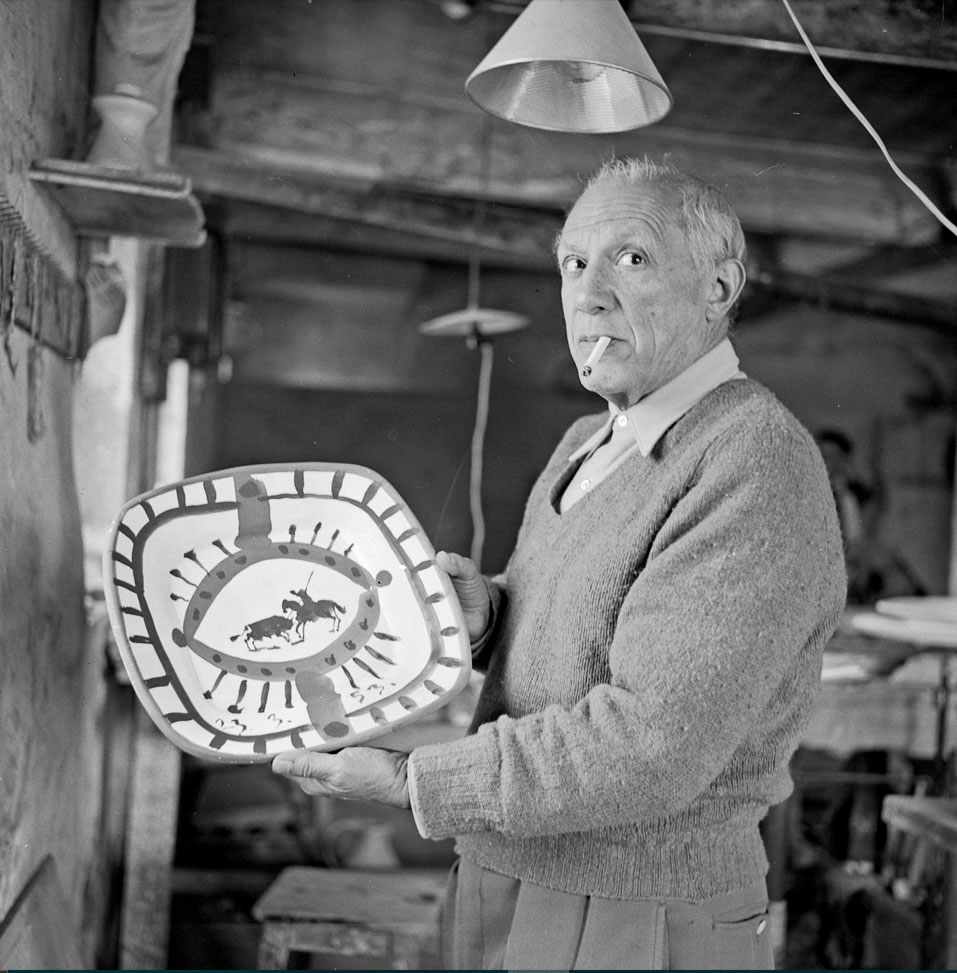 Barcelona – the first art exhibition
In the autumn of 1895, Pablo Picasso enrolled at the La Llotja art academy in Barcelona. It was also here that the artist had his first studio and held his first personal exhibition at the iconic café Els Quatre Gats. The café was a meeting place for artists throughout the modernist period, and today famous for the same reason. In addition to studying the permanent collection of Picasso's works at the Picasso Museum, you can experience three special exhibitions in the city in 2023.
Picasso exhibitions in Barcelona 2023
Daniel-Henry Kahnweiler – Picasso's art dealer and editor – Picasso Museum until 19 March
Kahnweiler was an important gallerist in 20th century art history. Kahnweiler curated a number of Cubist painters, including Picasso, with whom he also became friends. The exhibition shows a number of works by the artists Kahnweiler had in his gallery and his relationship with Catalonia.
How is it possible that they did this before me – Museo del Disseny from 1 June to 30 September.
"Picasso's will and the ceramics that inspired him" is the subtitle of the exhibition, which features 16 ceramic works by Picasso that belong to the museum's collection and are an important part of Spanish ceramic history.
Miró – Picasso (II) – Miro Museum and Picasso Museum from 19 October 2023 to 25 February 2024.
Miró-Picasso is a co-production between Fundació Joan Miró and Museu Picasso de Barcelona, hosting for the first time an exhibition shared between the two museums. The exhibition shows the intense relationship Miró and Picasso had with Barcelona, their lifelong friendship and artistic encounters.
Bilbao – an extra tribute
Bilbao is the only city to honour Picasso on the 50th anniversary of his death, to which the artist had no direct connection. The Guggenheim Museum, which celebrates its 25th anniversary in 2023, is showing the following exhibition, which is also on display in Málaga (read more about the exhibition in the Málaga section)
Picasso: Body and Matter – Guggenheim Bilbao – September 29, 2023 to January 14, 2024