La Fábrica i Madrid er en interessant og yderst produktiv kunstfabrik. Ud over at huse et galleri, et forlag, en velassorteret fotoboghandel, butik og café står La Fábrica Madrid også bag nogle af Spaniens største kunstfestivaler og udstillinger.
In a quiet street in the Barrio de Las Letras, just a stone's throw from the Caixa Forum art museum, you will find La Fábrica. From the street, it's not immediately obvious that the place is a major artistic powerhouse. On the ground floor there is an entrance to the café and a shop where you can find souvenirs for the art and design lover such as framed photographs, wines, purses, bags, watches, jewellery and, not least, photo art books.
In the shop's display window, the classic quality books in the photo art genre reveal that La Fábrica is more interested in art and photo books than most bookshops. Going down the stairs at the back of the shop to the basement reveals a true paradise for art lovers – especially photographic art.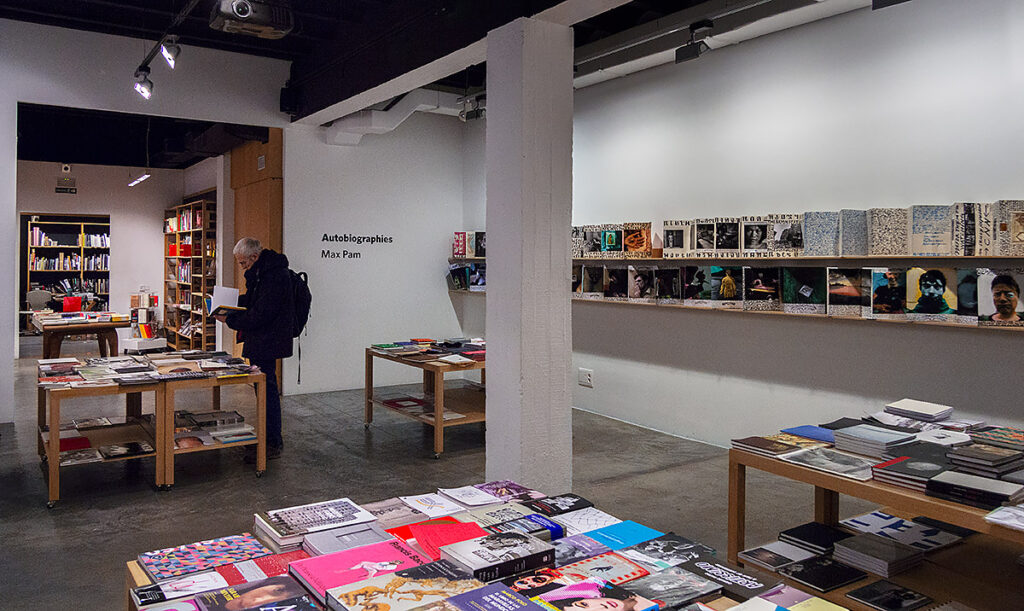 Small gallery with remarkable art
La Fábrica's basement floor consists of two rooms lined with photo art books. Start in the back room, which also houses a small gallery. There are regular exhibitions of remarkable photographic artists. La Fábrica is particularly focused on helping the youngest generations of photographic artists develop – both Spanish and foreign – because without them there will be no great artists in the future. La Fábrica also emphasises the affordability of works by young photographers, so it's easy to be tempted to buy a unique work of art. Photographers such as Australian Max Pam, American Roger Ballen and Spaniards Max de Esteban and Carlos Alba have exhibited. (Keep an eye on the calendar on La Fábrica's website for upcoming exhibitions).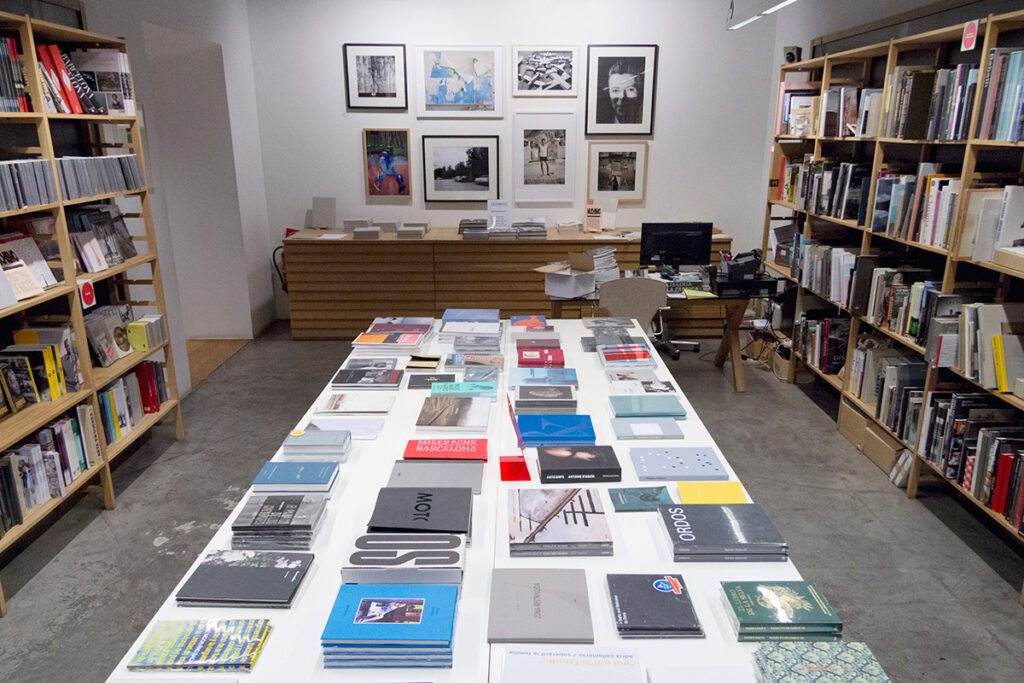 Publishers with a focus on quality publishing
The photo books take up most of La Fábrica's 400 m² premises. There are over 1000 titles, including some on architecture, modern art, design and comics. La Fábrica publishes over 50 titles a year, several of them in collaboration with international publishers. A large part of the titles are Spanish, but you will also find some titles in English. As the photographs are the main feature of a photo book, there are plenty of temptations – even for those who don't understand Spanish. Among the many quality photo books you will find titles by master photographers such as Sebastião Salgado, Robert Frank, William Eggleston, Nobuyoshi Araki and Spain's Isabel Muñoz. From small books on small photo projects to a series of books on Spanish photographers and large coffee table books, if you're looking for books on technique and history, La Fábrica has it all.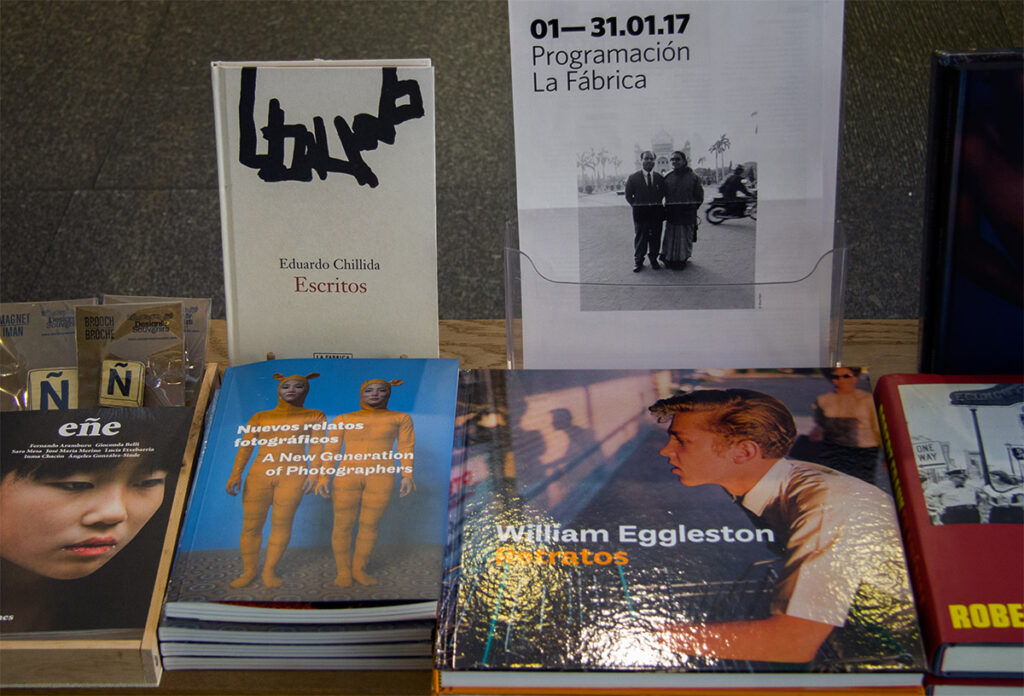 Also discover La Fábrica's releases by young artists. Several of them have exhibited or won awards and participated in festivals organised by La Fábrica. I recommend you take a closer look at For Birds' Sake by Maria Sturm and Cemre Yesil, The Observation of Trifles by Carlos Alba and, not least,Guerreros Urbanos by urban photographer JESOM and Spanish writer Arturo Pérez-Reverte.
Also keep an eye on La Fábarica's own magazine Matador, which is a popular magazine about culture and trends.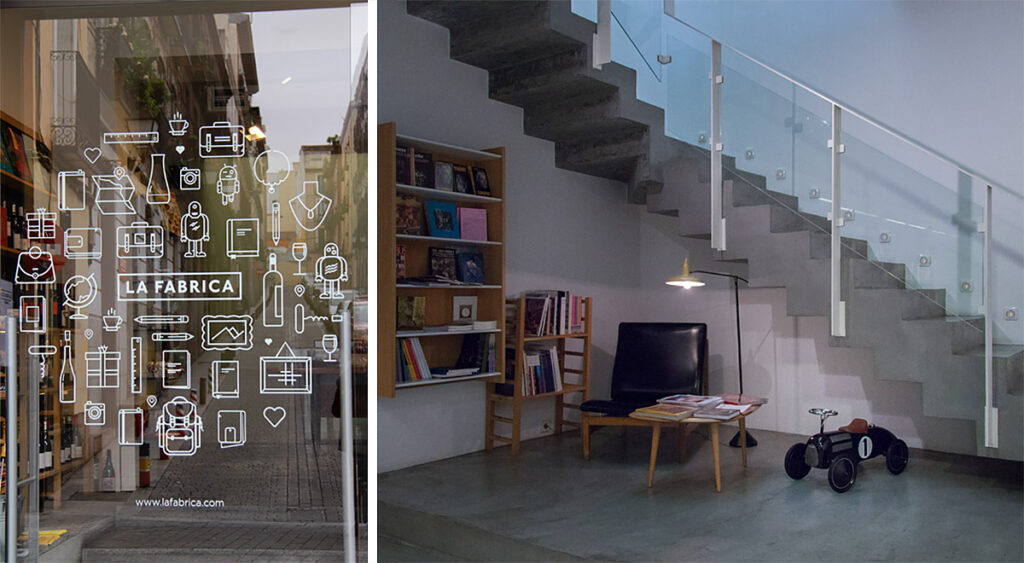 I return to La Fábrica's bookshop and gallery again and again, and each time I can spend hours exploring the books. So it's great that they've thoughtfully created a little nook where I can sit and browse and decide which books to buy.
Travelling with a suitcase puts a natural limit on what I can lug home of thick photo books. Fortunately, La Fábrica also has an online shop, so I can get the books shipped to Denmark.
Organiser of major art festivals and cultural projects
La Fábrica has established itself as one of Spain's leading cultural operators since it was founded in 1995. The factory is behind a number of major cultural events – also outside the premises in Madrid – including photo festivals such as PHotoEspaña and OjodePez Photo Meeting Barcelona and the Literature Festivals La Noche de los libros and Festival Eñe, as well as organising art exhibitions around the world and awarding art prizes to young artists at the annual Generaciones Caja Madrid.
La Fábrica also organises workshops and seminars and acts as an idea and concept developer and consultant on major cultural projects. For example, they helped develop the hip cultural centre Matadero, which is located in Madrid's old meat city.

Rest your legs in the renowned café
Once you've had your fill of photo books, head to La Fábrica's café next door, where you can rest your head and legs over a coffee and cake or lunch, in the company of gorgeous photography on the walls, of course. The coffee is as high quality as the books in the cellar, and the food's reputation is so good that it's often packed with locals – and curiously few tourists – during opening hours. The menu is Mediterranean-inspired and simple, with tapas, pasta, fish and meat dishes.
La Fábrica – here you will find the exhibition programme, the webshop and the café menu
Calle de la Alameda 9 (show on map)
Opening hours
Shop and gallery: Monday to Saturday 11 to 21, Sunday 11 to 17
Café: Monday and Tuesday 9.30 to 19, Wednesday and Thursday 9.30 to 01.30, Saturday 10 to 01.30, Sunday 10 to 17.