This popular Spanish lemon sorbet with cava tastes wonderful with its mix of sweet, tart combined with lively bubbles. And it's super easy to make.
Lemon sorbet with cava (sorbete de limón al cava) is a Spanish signature dessert often served at large parties and in better restaurants.
The perfect sweet ending to a good dinner, the dessert is both fresh and cool and tastes fantastic. You can also just enjoy it as a sweet and refreshing treat at any time of the day, whenever it suits you.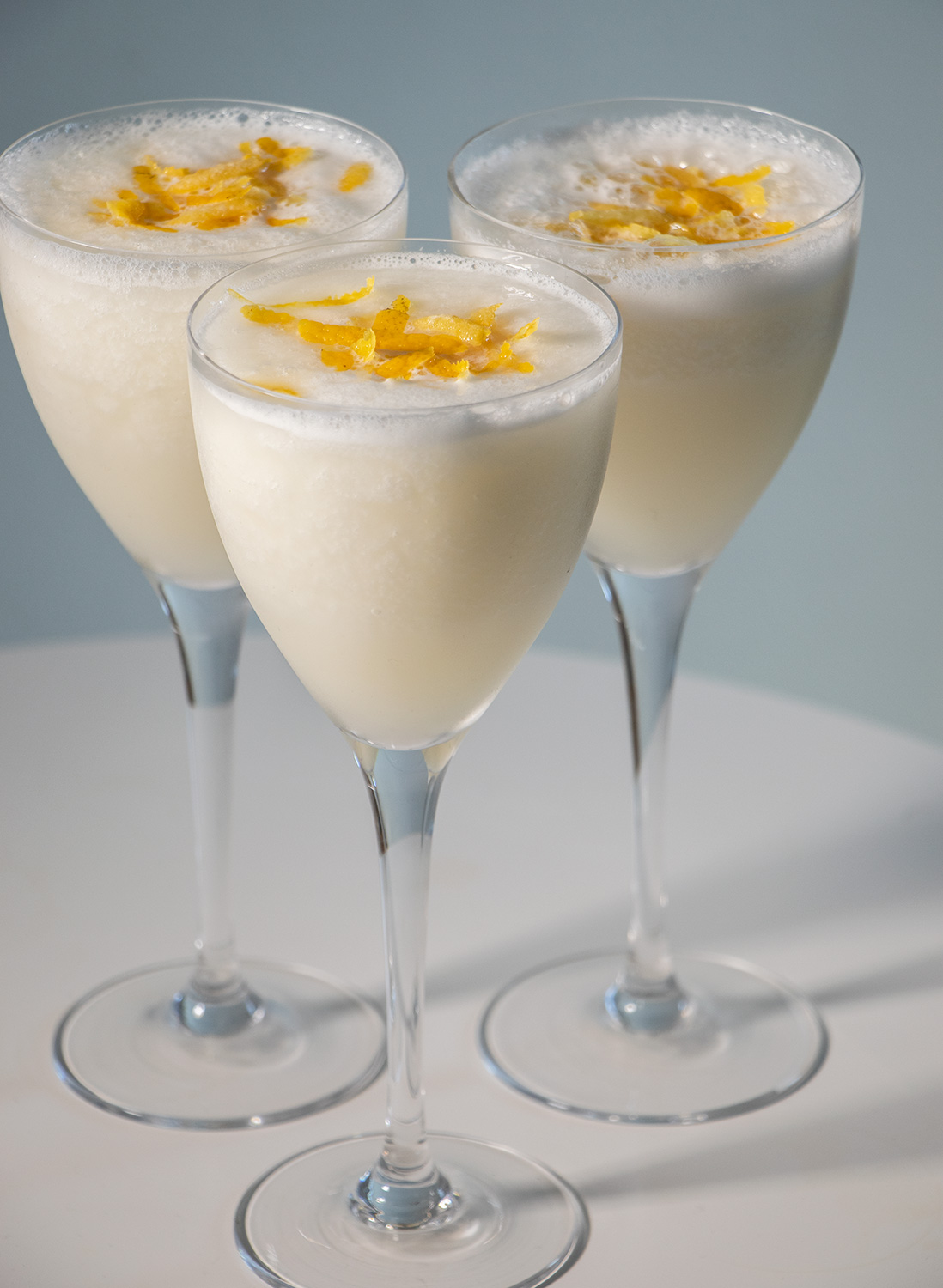 Recipe for lemon sorbet with cava
Ingredients
1 l lemon sorbet (buy a good sorbet or make your own. Price Brothers is good)
1 bottle of cava – semi sweet (semi seco)
Grated, organic lemon peel
How to do it
Put the lemon sorbet in a pitcher and pour ice-cold cava over it. Blend it together quickly (it should be foamy). Pour the lemon sorbet and cava mixture into tall glasses. Garnish with grated lemon zest and serve immediately.
Make sure you prepare the dessert just before serving. It has a tendency to peel if left for a while.

Tip: Lemon sorbet with cava is a perfect dessert for roast lamb.