This Spanish mazarin cake tastes fantastic. The recipe was developed by cookbook author Tina Scheftelowitz and became her signature cake when she ran a B&B in Frigiliana.
Recipe for mazarin cake with homemade marzipan
Ingredients
250 g butter, soft
1 vanilla pod (or 1/4 tsp ground cinnamon)
250 g sugar
5 kumquats (or peel of an orange) more peel if desired
250 g (homemade) marzipan
4 eggs
100 g wheat flour
1 teaspoon baking powder
Marzipan
200 g almonds
70 g cane sugar syrup or other syrup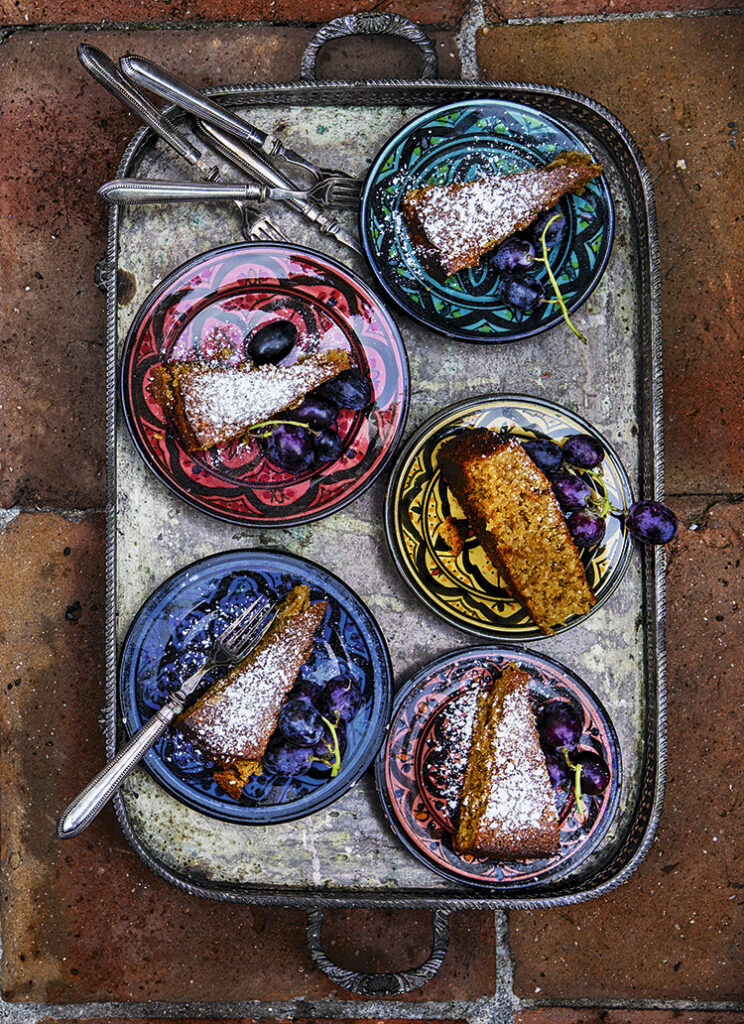 How to make mazarin cake with marzipan
Take the butter out of the fridge well in advance.
Marzipan: Crumble the almonds and roast them in the oven at 180 degrees for 5-6 minutes, they must not take colour. Blend the almonds in a food processor until they are medium-fine. Add the syrup and stir some more – the mixture will not come together completely.
The cake: split the vanilla pod and scrape out the seeds. Mix the butter well with the vanilla seeds, sugar and finely chopped kumquat/grated orange peel. Crumble the marzipan into the dough. Add the eggs one at a time, beating occasionally. Quickly stir the flour and baking powder into the batter and place in a greased springform pan.
Garnish, optional: Sprinkle with a thin layer of sugar and top with thin slices of seedless kumquat.
Bake at 160 degrees (without convection) for 1 hour, until lightly firm when pressed in the centre of the cake.
Serve the cake solo or with seasonal fruit. Tina Scheftelowitz serves mint tea.
The recipe is from the book The Andalusian Dream .
Tip
A gluten-free version with buckwheat flour or similar instead of wheat flour works fine.

Also try Tina's delicious recipe for tomato and lemon fig salad.