In La Herradura on the Costa Tropical, Danish families come together to own holiday homes and combine the best of Spain and Denmark. It makes the dream of a holiday home in Spain both financially manageable and offers practical freedom. You can be part of the community.
Dreaming of your own holiday home in a local Spanish environment, where you're guaranteed sun all year round and can wake up to views of a sparkling blue Mediterranean and mountains? Are you worried about the legal and administrative aspects of buying a home and the practicalities of maintaining it?
If so, Simply Sun's concept might be right for you. Simply Sun, run by Danish couple Trine and Thomas, specialises in helping families achieve their dream of owning a holiday home in southern Spain. A sanctuary in beautiful, local Spanish surroundings, with plenty of space for children, grandchildren and friends to visit and make strong new friendships.
Holiday home with freedom
Right now you can become a co-owner of a lovely, newly renovated 4-bedroom apartment at Finca Montana y Mar in La Herradura, near Almuñecar, on Spain's Costa Tropical in the province of Granada. The city is 70 kilometres from Málaga Airport and 100 kilometres south of Granada. Costa Tropical has the best microclimate in Europe, with an average temperature of 28 degrees in July and 14 degrees in January. There are already 29 Danish families who have bought into the project.
Finca Montna y Mar consists of a total of five apartments spread over three floors, and the apartment you have the opportunity to buy a share in is 103 square metres. The property is set on a hillside, with a large, 14,000 square metres of lush gardens with a pool and nooks, and has stunning views of the sea and the Sierra Nevada mountains as a backdrop.
– Couples and families alike buy into the community of La Herradura. We take care of all the practice such as administration, operation, renovation and maintenance. All you have to do is hop on the plane and think about nothing but holidaying in the beautiful surroundings, says Thomas.
Both Trine and Thomas have in-depth knowledge of the city and the area, and they use a number of partners, including a Spanish lawyer, accountant, architect and local housekeeper and caretaker.
– Everything is taken care of. Finances are under control and, as part of the community, you don't have to worry about a holiday home being empty for long periods and needing maintenance when you're in Denmark. We are called Simply Sun because our concept is so simple, says Thomas.
A mix of the best from Spain and Denmark
The apartment at Finca Montana y Mar has four bedrooms and sleeps eight guests. There are two bathrooms and two private terraces. The price for a share is DKK 768,000 and there are six shares per apartment. The architect-designed property dates from 2000, and Thomas and Trine have been responsible for its complete renovation. The couple have ensured that the finca retains its Spanish style exterior and Nordic style interior. They have chosen Danish quality design, partly because they like it, but also because they know that many Danes want a bright, cozy and spacious interior in their holiday home. The apartment's kitchen is ex from Invita, there are designer chairs from Wegner, speakers from B&O, Vola light fittings and interior details such as wicker chairs, candlesticks, rugs and cushions are from Tine K.
– We bought everything in Denmark and it was shipped to Spain. Then I decorated the apartments together with our Danish interior designer, says Trine.
– We wanted to combine the best of the modern Danish cottage style with the surroundings of Spain. While it's super fun to go to a restaurant in Spain, we Danes also love to have friends over and sit at home, grilling and enjoying a glass of wine together. Especially when we know the city and return again and again. That's why we've made sure there's a barbecue and plenty of pots, pans and crockery. That way you get the best of both worlds," adds Thomas.
Relax and enjoy your holiday with service
Each owner pays an operating cost of DKK 1,442 per month. This amount covers the maintenance of the garden, pool and other communal areas, as well as maintenance such as painting. In addition, the apartment is cleaned once a week and bed linen and towels are changed.
Thomas and Trine are in continuous dialogue with the co-owners of the apartment about the development of the physical environment and the activities on site.
– We have two employees who look after the property. Each family has its own storage space for personal items. Bicycles are available and all furnishings are insured. Therefore, individual families do not have to think about the general maintenance of furniture. It is only if something that can be described as vandalism occurs that the individual family is liable for the damage, Thomas states.
As a co-owner, you also pay DKK 45 per adult per night for electricity, water and cleaning.
– It's not nice to come down to an empty fridge, so we've made sure there's water, wine, soft drinks and some cheese, sausage and bread when you arrive. The beds are also made and the apartment cleaned on arrival, says Thomas.
Cultivate the community as you see fit
You have the option to take a holiday in your apartment for at least eight weeks a year. Together with the other co-owners of the apartment, you divide the weeks between you. There is a booking system to ensure that all requests are met and that weeks are allocated fairly.
– We do not interfere in the booking, but typically the individual owners choose to make a rotation arrangement, so you can stay in the apartment in turn during high seasons such as Easter. Many of our buyers are couples of 50+ who have great flexibility in their work, so I don't find it that challenging to allocate holidays. More people want to holiday outside the high seasons, says Thomas.
If the apartment is empty for a while, you can lend it to friends or family. However, it is not allowed to rent the apartment to others, for example via Airbnb.
There is a changeover day in the apartments on Tuesdays, and on Wednesdays there is a joint barbecue in the garden. The property's gardener/host grills local meat, which is included in the operating costs, and families bring their own salad and wine to the garden.
– The barbecues are very popular and most co-owners attend, but there is absolutely no obligation to attend. In the garden there is also a small bar room where you can buy beer and water for one euro. The community allows us to have small, extra services and options that make the holiday simple and easier, says Thomas.
La Herradura – Spain's unspoilt gem
-The best thing about La Herradura is that it is so unspoilt and very Spanish. It's not as touristy as the Costa del Sol. Many Spaniards have holiday homes in La Herradura, and the town is quiet, cosy and charming, Trine says enthusiastically.
La Herradura means horseshoe in Spanish, and the name refers to the horseshoe-shaped bay in which the town of around 6,000 inhabitants (though quite a few more in summer) lies. The town has a few kilometres of beach where, according to Trine, you can always find free sun loungers. You can also hop off the sun lounger and dive in the Mediterranean or enjoy water sports. There are plenty of restaurants and bars along the promenade for when you need a refreshment.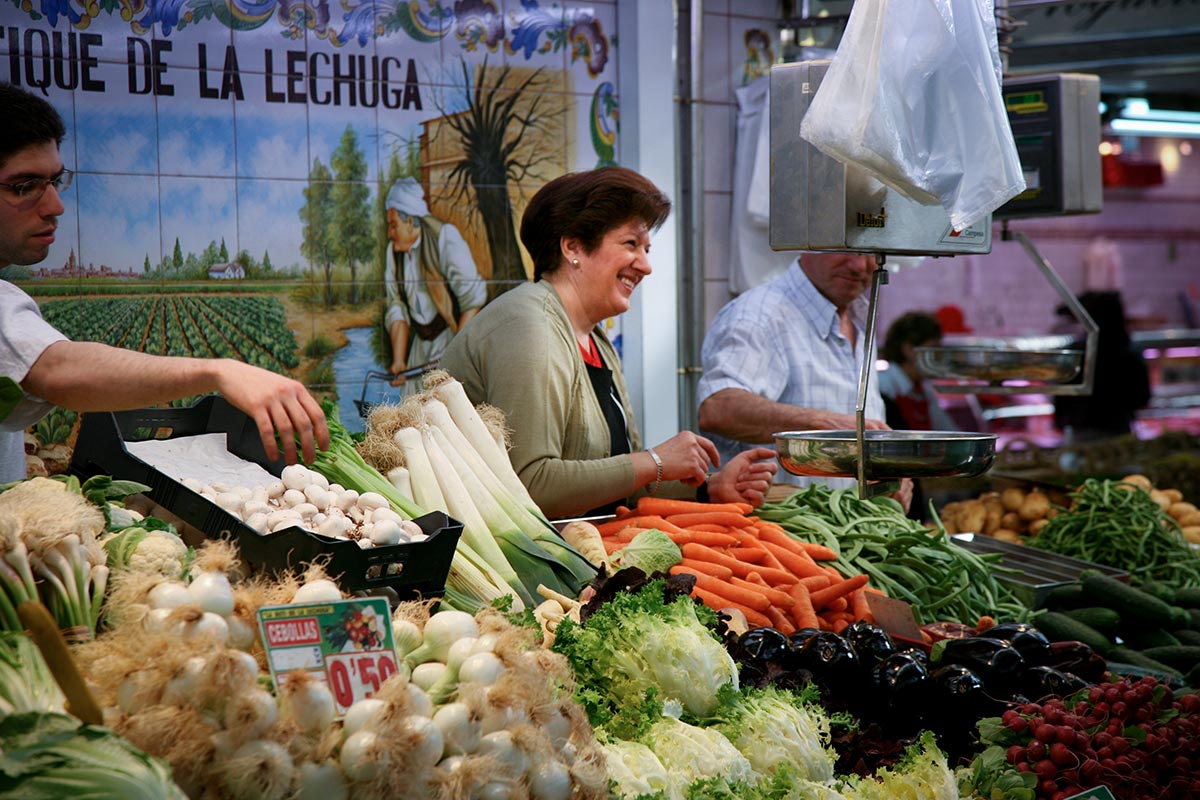 The old town is typically Andalusian, with narrow cobbled streets lined with whitewashed houses with coloured flowerpots on their balconies and narrow streets lined with shops, bars and restaurants.
-La Herradura has lots of nice restaurants, but you can also go to the market and buy fresh vegetables and fish or meat for the barbecue when you feel like eating at home in the apartment, says Trine.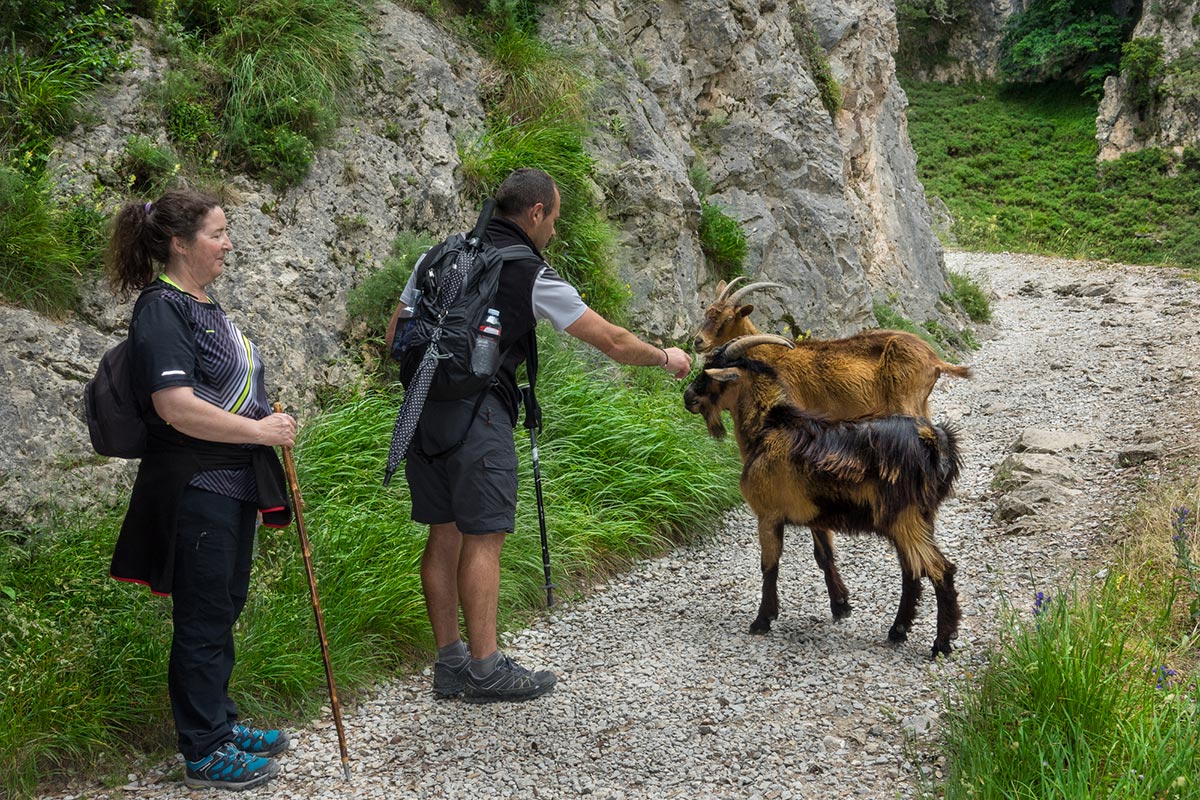 La Herradura offers many beautiful views, including from the Moorish watchtowers that line the coast. The town is located on the Maro-Cerro Gordo Nature Reserve, where there are plenty of opportunities for scenic walks.
– The area is also great for golf and cycling, says Thomas.
A day trip to Granada is also an option. Here you can visit Spain's most famous tourist attraction, the Alhambra.
Get more info about the apartment in La Herradura, register for an info meeting and receive a sales brochure.
Win two Y-chairs by Wegner
THE COMPETITION IS OVER. The winner is Solveig Bek
You can get your hands on two Y chairs, CH 24 Soft Edition, designed by Hans J. Wegner, just like the ones in the apartment in La Herradura. The competition is exclusive to Spain by Hanne readers and the prize is donated by Simply Sun.
About the prize
Hans J. Wegner designed the Y-chair, CH 24, exclusively for Carl Hansen & Søn in 1949. The Y chair has been in production since 1950 and has the status of a design icon. The Y chair, with its characteristic Y-shaped back and wicker seat, is Wegner's most popular and best-selling chair.
The prize has a total value of DKK 7,790 and 1 winner will be drawn. You can choose two Soft Edition Y-chairs lacquered in black, blue, green, grey, red or white with natural coloured wicker seat. The winner will be drawn on Sunday 14 February 2021 and notified directly. The winner will also be announced on this site. The prize will be delivered to the winner's address in Denmark.
How to enter the competition
Sign up to the Simply Sun newsletter and you'll be entered into the competition. Your email address will not be shared with anyone and you can unsubscribe at any time.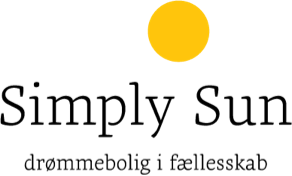 Simply Sun is a simple concept where several families buy holiday homes in Spain together. Because you're not left with a lot of expenses, you have the freedom to take a holiday and relax in the sun – without it costing you your entire pension savings or a lot of hassle. Read more about Simply Sun, the concept and the holiday homes and register for the info webinar here.